A Reflection on All-Star Week: On and Off the Field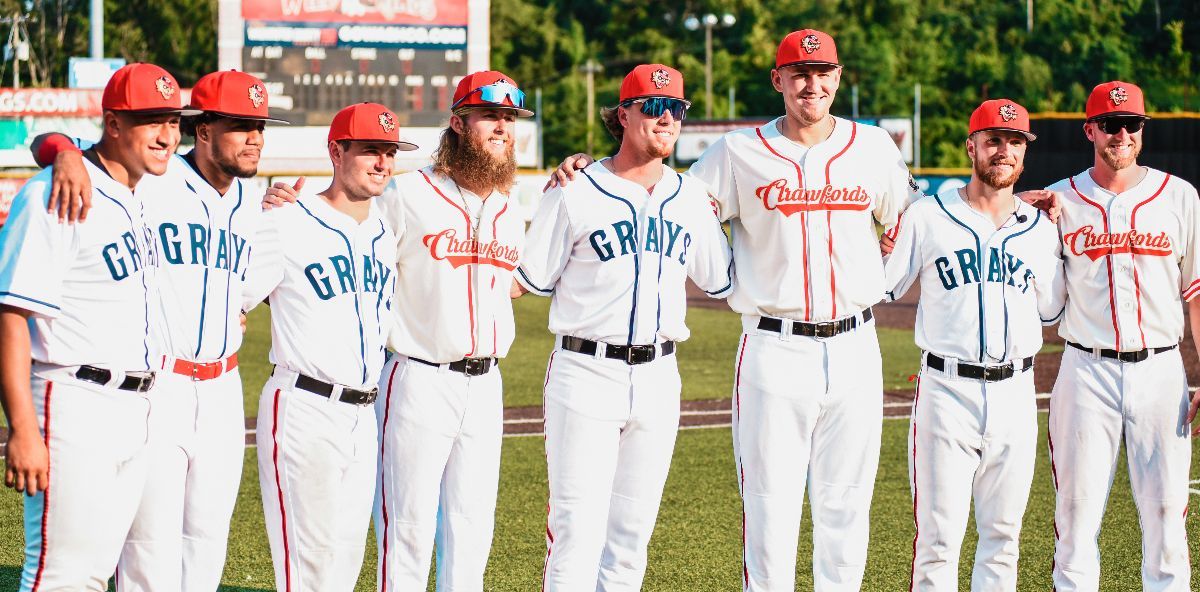 The 2022 Frontier League All-Star Game, presented by The Coury Firm, featuring the Frontier League's premier stars was only one of the many exciting events held in Washington, Pennsylvania last week. At the game's conclusion Wednesday, the third All-Star week in the Wild Thing's 20 years of play came to a close.
Washington was host to an entire week full of events, such as the 2nd Annual Three Rivers Celebrity Softball Game, IWC Wrestling, a country concert, and much more wild fun.
Tony Buccilli, the president and general manager of the Wild Things, was more than satisfied with the week's results.
"It was four or five days of craziness and schedules: the weather fortunately agreed with us," Buccilli said. "I think everybody had a really good time. We were able to showcase what we do here at Wild Things Park and what the Tri-State area really has to offer. Hopefully everybody enjoyed their visit out and [we] look forward to seeing what the second half of the season has in our future."
Many representatives for the Frontier League were in attendance, including league President Eric Krupa.
"It's always fun when you get the best players of the league together to play against one another. It's just fun and exciting," Krupa said. "To let all the fans experience that, that's always the fun part of being in a host town. You get to have that showcase in your town with your fans in the stands."
The league's Deputy Commissioner Steve Tahsler also made note of the star-studded week.
"We've just gotten a great response from all of our attendees, the players, the staff members, the ownership groups, and the outside people who we brought in as our guests," Tahsler said. "The tour of Pittsburgh, the golfing, the concert, the Meadows, the game itself and the amazing atmosphere of sellout crowd made it just a great time."
This is the first All-Star game held since 2019 due to complications and barriers created by COVID-19.
"I mean, that was the biggest challenge," Tahsler said. "We thought it was too difficult to try to pull one off and that short of time with different regulations and people coming in from different states in 2021, when Washington should have had it, so just being able to have the event and get all our teams together in one spot is a big benefit."
But the process to prepare for the event wasn't a short, or easy one.
"All the details and everything that went into what we did this week have been going on for eight or nine months, and as you can imagine the craziest things are in our travel," Buccilli said. "We tried to showcase everything going on here and everything special that really the Washington County area has to offer. We were able to jam a lot in in a really short window and timeframe and hopefully we kind of set a bar for what the post-COVID Frontier League can really look like."
Buccilli continued, "We had a lot of the big plans of what we were going to do and how we were going to do it in place because of previous years, and we did the planning in advance."
Team East toppled Team West in the contest with a score of 8 to 1 to cap off the busy All-Star series.
"I thought this was fabulous, I think the whole Wild Things staff should be incredibly proud of themselves for what they were able to do," Krupa said. "Planning is one thing, but pulling it off is another level, and they've done both very well."
---
A franchise-record nine players from the Washington Wild Things made the West Division All-Stars roster in the 2022 Frontier League All-Star Game at Wild Things Park. It was easily the most for a single team in the Frontier League this season, and to top it all off, Washington's coaching staff led the West.
"It just goes to show the kind of season that all of us are really starting to put together," Nick Ward, who started at shortstop, said. "It's only the first half, we have a while to go, but it's just a sentiment to how good everyone on our squad has been able to [do]."
Of the nine Wild Things all-stars, four were starters: Ward, right-fielder Wagner Lagrange, first baseman Andrew Czech, and right-handed pitcher Rob Whalen. Cole Brannen, Ian Walters, Scotty Dubrule and Alex Alvarez were selected as reserves and right-hander Lukas Young made it as a member of the bullpen. Tom Vaeth was the manager, with coaches Aharon Eggleston and Alex Boshers joining him.
"It was a big honor," Ward said. "There's a lot of really good shortstops on our side of the league. And it was a really big honor and a privilege to represent our side and especially do it on our home field."
While the West lost 8-1, both pitchers performed well on the mound. Whalen pitched the first inning for the West, faced four batters, walked one, and struck out another. Young pitched the eighth inning, faced four batters, allowed one hit, and struck out two.
"I felt like a little kid," Whalen said. "It's exciting man…. I wasn't playing baseball for two years, so you never know when these opportunities come up again."
Ward, Czech and Walters each had hits, with Walters batting in the only run of the game for the West Division. The rest played at least three innings in the field each and represented the club well, not only on the field, but throughout the week of All-Star activities.