Crushers Use Four-Run Fourth to Win Finale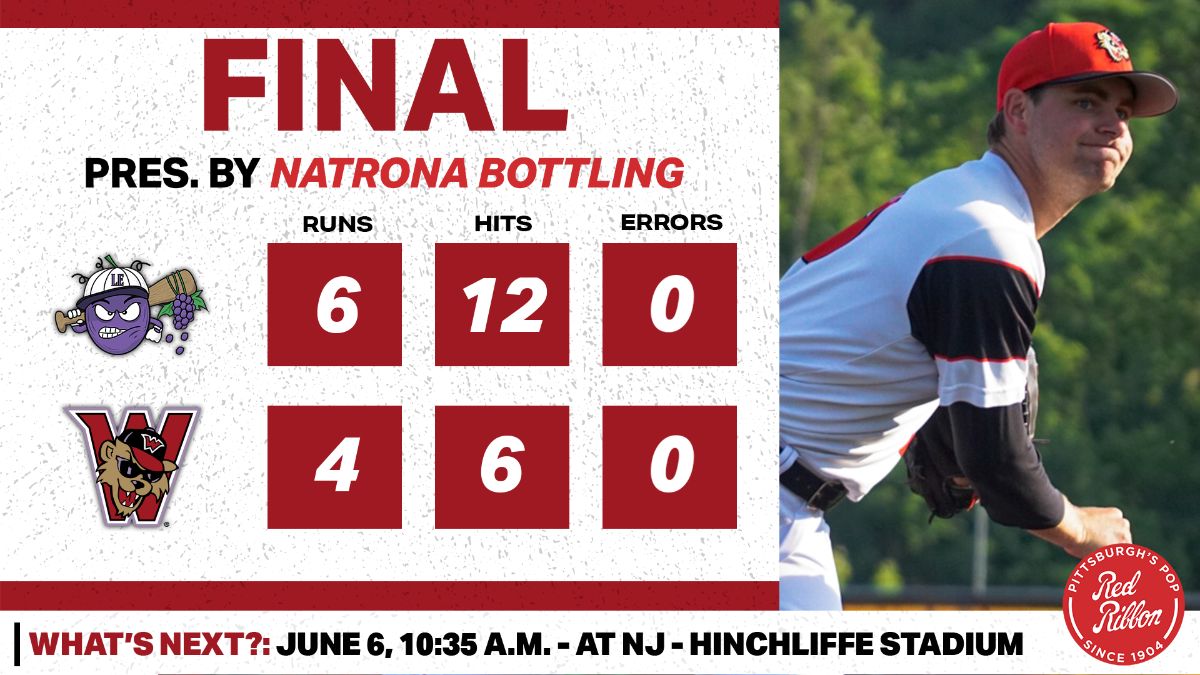 WASHINGTON, Pa. (June 4) – The Washington Wild Things (10-11) dropped the final game of the three-game series against the Lake Erie Crushers (9-12), 6-4. Newly acquired starter Hayden Shenefield threw four solid innings with one run surrendered. The downfall after a four-run home first was a four-run fifth for the Crushers.
The Wild Things kept the trend of the series by striking early. A two-out first inning rally began with a Nick Gotta steal followed by a Melvin Novoa RBI single. The bats really began to pop off when Andrew Czech and Anthony Brocato went back to back. Both bashed homers to put the Wild Things up 4-0 at the end of the first with Czech's being a two-run homer.
The Crushers got off to a hot start in the top of the third. Eight-hole hitter Sean Cheely led off the inning with a single. Kenen Irizarry then doubled to give the top of the order second and third with nobody out. Shenefield was able to gear down into damage control only allowing one run in the inning. The Crushers erased the goose egg but still trailed 4-1 at that juncture.
Lake Erie's bats woke up in a big way to make the game 5-4 in the top of the fifth. Cheely and Irizarry continued their momentum when they laced back-to-back doubles. Gabe Snyder joined the RBI parade with a single down the right field line. Jack Harris and Jiandido Tromp both stroked RBI doubles for a total of four runs in the half inning.
The Crushers expanded their lead to 6-4 in the top of the seventh. Todd Isaacs Jr. drove a ball off the left-field fence for a leadoff double. A productive out and a wild pitch allowed Isaacs Jr. to coast home uncontested.
The Wild Things made some noise in the bottom of the ninth. A leadoff double by Tristan Peterson and a two-out walk by Gotta presented a chance to win it with one swing of the bat. That same two-out magic from the first inning never came to life in the ninth.
Washington will look to get back on track during their week-long road trip starting with a three-game series against the New Jersey Jackals (9-11). The first game is Tuesday morning. First pitch is at 10:35 a.m.