Wild Things Get 15 Hits But Drop Finale in Florence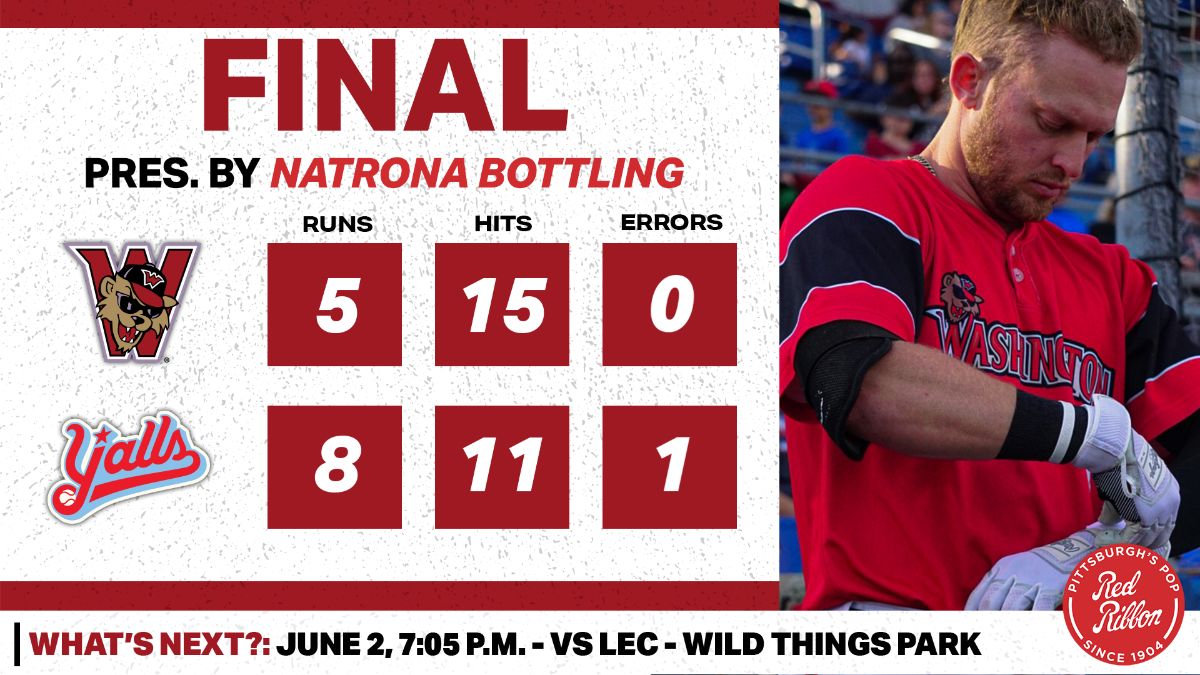 FLORENCE, Ky. (June 1) – Florence used five runs off the Washington bullpen to take the rubber game Thursday at Thomas More Stadium by a final of 8-5.
Washington started the scoring in the fourth inning with RBI singles by Ian Walters and Nick Gotta before extending their lead to 3-1 in the fifth on an RBI double by Tristan Peterson.
Florence scored on a groundout by Ray Zuberer in the fourth and twice in the fifth on a two-run double by Marcos Castillo. The Y'alls got the lead for themselves in the sixth with a sac fly by Zade Richardson. Florence grabbed four more in the seventh, highlighted by a bases-clearing triple by Brian Fuentes, making it 8-3.
The Wild Things got two on the same play in the eighth. Nick Gotta reached on an infield RBI single and a second runner scored on an error, making it 8-5. Washington went on to bring the tying run to the dish in the ninth, but failed to score, falling in the game and dropping the series.
The Wild Things return home for a three-game weekend series with the Lake Erie Crushers at Wild Things Park. Friday is a Fireworks Friday presented by Range Resources and Follansbee Community Night. Tickets are going fast, with standing room only tickets on the horizon for the series opener in Washington. Gates open at 6 p.m. First pitch is slated for 7:05 Friday night.