CWL OF Jordan Schulefand Signed for 2023 by Wild Things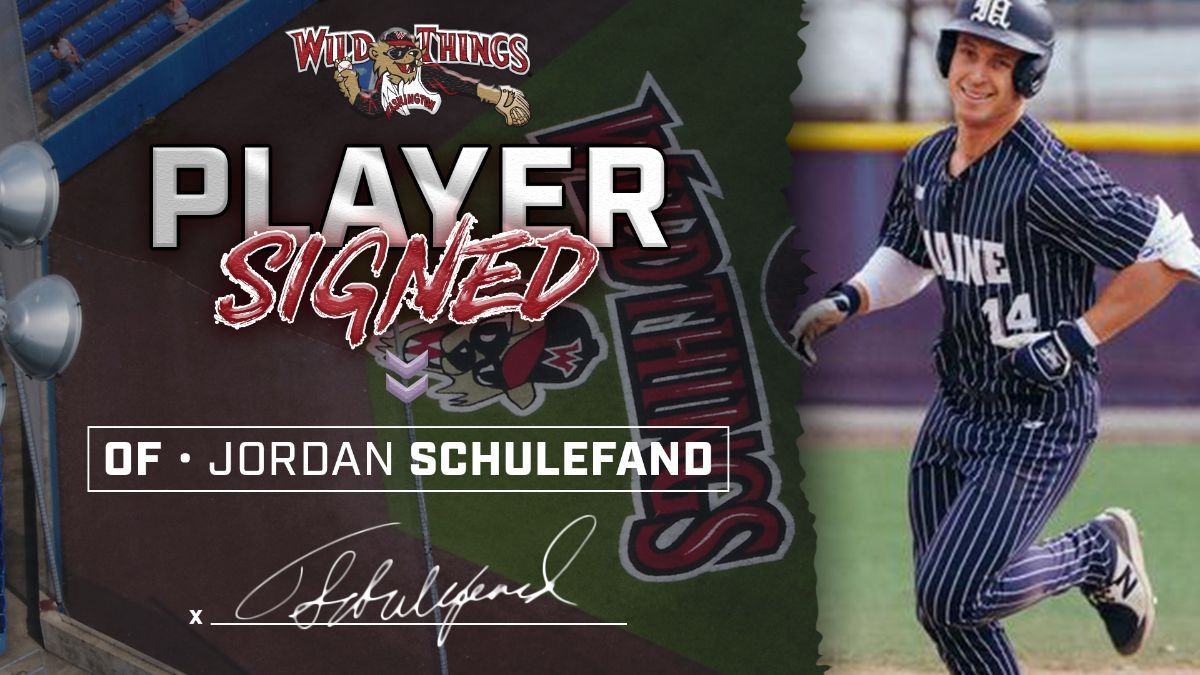 WASHINGTON, Pa. (Feb. 7) – The Washington Wild Things have signed outfielder Jordan Schulefand to a deal for 2023. Schulefand, who also spent time in college on the mound, played in 22 games between two teams at the pro ball level in 2022 and is currently playing in the California Winter League.
Schulefand played in 13 games with the Boise Hawks in the Pioneer League and was 13-for-41 with an RBI, seven stolen bases and a .404 on-base percentage in 47 plate appearances. He also spent time with the Joliet Slammers last summer. In nine games, he was 9-for-29 at the dish with two RBI and five more stolen bases. He walked six times and was hit twice in 38 plate appearances.
To this point in the CWL, Schulefand, playing for the British Columbia Bombers under Wild Things' skipper Tom Vaeth, has logged seven innings and has fanned 11 to two walks and has allowed just four hits in the four games on the mound. He's also appeared in five games as a position player and has two RBI and three stolen bases.
The product of Pine Crest School in Fort Lauderdale, Florida, Schulefand went to Richmond following a stellar high-school career. He was Rawlings underclass All-American and Perfect Game High Honorable Mention to go along with three All-District honors and three Second Team All-County honors. He was also a three-year starter in football, where he was two-time All-Conference and First Team All State.
Schulefand spent four years at Richmond, where he compiled a .277/.357/.397 slash line with 25 doubles, nine home runs and 57 RBI. He was also a career 4-1 on the mound in 26.1 innings that came over 26.1 innings. He played his final season of college ball at Maine in 2022 and slashed .350/.457/.520 in 49 games. He clubbed 13 doubles, five home runs and drove in 28, while walking more (28) than he struck out (22). For his efforts, he was named to the NEIBA All-New England Second Team.
"I am very excited to a part of this great organization," said Schulefand. "Thank you to Tom Vaeth and the entire Wild Things organization for giving me this great opportunity."
The most up to date roster is available on the Wild Things' website. The league's transaction page is available here.
ABOUT THE WASHINGTON WILD THINGS
The Washington Wild Things are a professional baseball team that plays in the MLB-partnered Frontier League. The team has won eight division championships and has been to four Frontier League Championship Series within their numerous playoff appearances. Fans and media can stay aware of all the happenings within the Wild Things' organization, both on and off the field, by following the team's social media platforms and website: washingtonwildthings.com. For other inquiries, call the front office at 724-250-9555.
Media Contact:
Kyle Dawson
Assistant General Manager of Baseball Operations, Broadcaster
Phone: 724-250-765
Email Address: [email protected]