Cabrera Pitches Into Ninth in Middle-Game Victory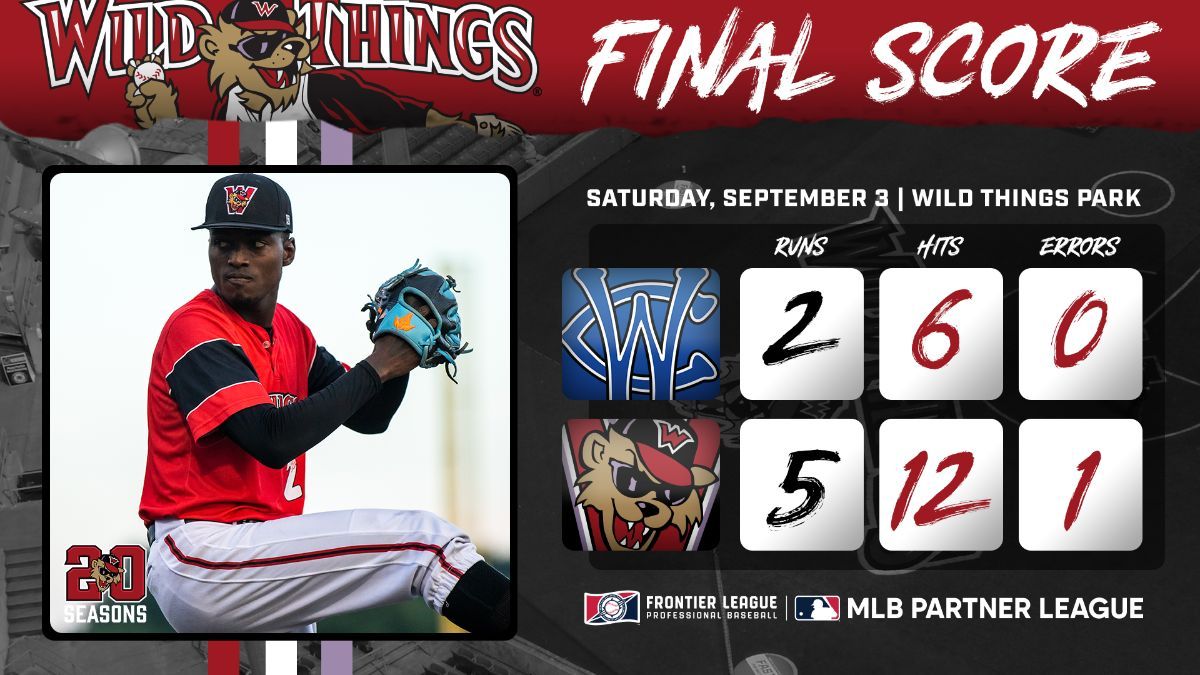 WASHINGTON, Pa. (September 3) – The Washington Wild Things knocked off the Windy City ThunderBolts in the middle game of the final regular-season series of the 2022 campaign, 5-2, behind a strong start by Sandro Cabrera and first-half offense.
Sandro Cabrera became the first pitcher to pitch into the ninth for Washington this season and ended up pitching eight innings with four hits allowed, two runs and 11 strikeouts, which matched a career high. Cabrera fanned 11 batters August 5, 2015, for the DSL Giants against the DSL Dodgers. Cabrera had eight shutout innings under his belt, but a first pitch home run in the ninth broke the shutout bid then Cabrera walked a batter and left the game to a standing ovation.
The scoring for Washington started in the second inning when Cam Balego hit into a double play to score Wagner Lagrange, who had doubled in the frame. The Wild Things then got a run in the third on a sacrifice fly by Anthony Brocato that plated Nick Ward, who had tripled in second at bat back from injury.
The Wild Things added three in the fifth on two homers. The first was hit by Ward, his 19th of the season. It was a two-run shot to give Ward 61 RBI on the season. The next batter, Anthony Brocato, lifted a homer to right center to give the hosts back-to-back shots.
Later in the fifth, Scotty Dubrule's double helped Washington break the team record for doubles in a season. The two bagger was Washington's 167th of 2022, passing the 2005 team's 166 doubles for the new team record.
Christian James finished the game for Washington after Cabrera left. It was a game that Ward, Lagrange, Ian Walters and Dubrule notched multi-hit performances. The win, Washington's 61st, is the club's fifth in a row. They'll have a chance for a perfect homestand in tomorrow's regular-season finale.
Sunday's game is scheduled for 5:35 p.m. on Princess Night, presented by Fairytale Princess Visits, which comes on a PA Virtual Kids Eat Free Sunday at Wild Things Park. Check wildthingstickets.com or call 724-250-9555 for tickets prior to the game.