Washington's Offensive Roll Continues in Win Over Bolts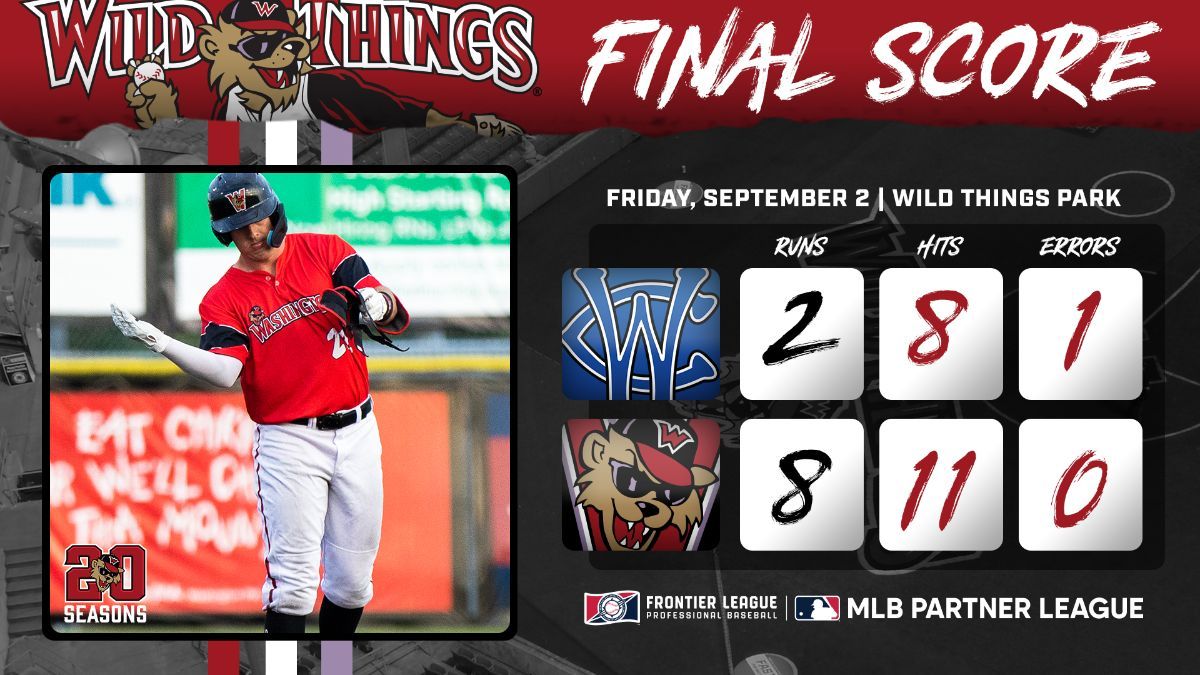 WASHINGTON, Pa. (September 2) – Washington's offensive roll continued Friday as they pounded out 11 hits and scored eight times in an 8-2 win over the Windy City ThunderBolts to begin the final series of the regular season Friday in Washington.
The ThunderBolts got on the board first in the first inning with an RBI single by Jake Boone that highlighted a three-hit inning. Washington had a three-hit frame of its own in the bottom half, notching three-consecutive one-out doubles. Tyler Wilber doubled to the left-field wall, scored on a double by Cam Balego, who scored on the next two-bagger, off the bat of Wagner Lagrange.
Windy City scored its final run of the game in the third inning on a groundout as Justin Showalter settled into his fifth start. Showalter earned his fourth win with a quality start, as he logged a season-high and career-high seven innings pitched. He allowed two runs on seven hits and fanned two.
The home team got on the board again answering the run in the top of the third by the Bolts in the bottom half with a three spot. Anthony Brocato, with the bases full due to three walks, doubled down the third-base and subsequently the left-field line to plate all three runners and make it 5-2 Wild Things. Washington added two runs in the sixth, one on an error and a second on an RBI knock from Wilber. Wilber then doubled home a run in the eighth.
Kenny Pierson pitched a scoreless eighth inning and Dan Kubiuk finished the game by striking out the side around a two-out walk in the ninth.
The Wild Things and ThunderBolts will play their middle game tomorrow night at 7:05 p.m. Washington is now at 60 wins and is one game back of the top spot in the Frontier League standings. Tickets for the game are available at wildthingtickets.com. The first 1,000 fans receive a Kent Tekulve-themed 20 Seasons Poster presented by Pro Tech Auto Glass on Faith & Family Night.