Washington Inches Closer to West Title, Playoff Berth With Series Win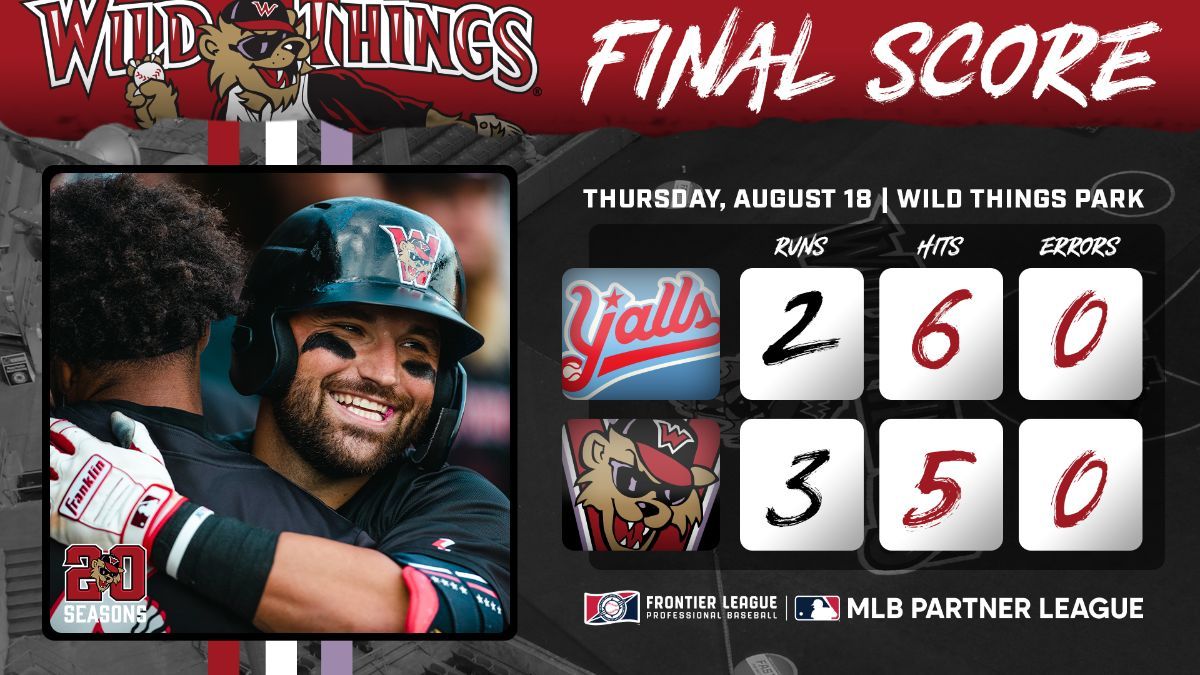 WASHINGTON, Pa. (August 18) – The Washington Wild Things barely made it out with a win against the Florence Y'alls 3-2 to win the series. It ultimately came down to an RBI single by Hector Roa in the eighth to get Washington the win. With it, Washington decreased its playoff magic number to five and its West title magic number to seven. A Schaumburg loss brought the Wild Things' division number to six to close the night.
The game had been tied since the second after Florence scored two against Rob Whalen and Cam Balego hit a two-run home run for Washington to make it 2-2. Five scoreless innings later, Jared Mang made it to third with one out in the eighth as Roa came up to the plate. Roa hit a grounder to centerfield to send Mang home and give Washington the lead.
Lukas Young came to the mound to close in the ninth. The first two batters grounded out to third and short. Young walked a batter and allowed a single but struck out the final Y'all to get the save, his 18th this season.
Whalen pitched for six innings as the starter. He allowed two runs, five hits, walked one and struck out three. Kobe Foster relieved Whalen and earned the win on the mound. Foster struck out five of the six batters he faced the game and allowed one walk.
Washington (54-27) has won nine series in a row after tonight. They host the Evansville Otters tomorrow for Irish Heritage Night presented by BOB FM. First pitch is at 7:05 p.m. Tickets can be found at wildthingstickets.com.