All Runs Come in on HRs, Washington Drops Middle Game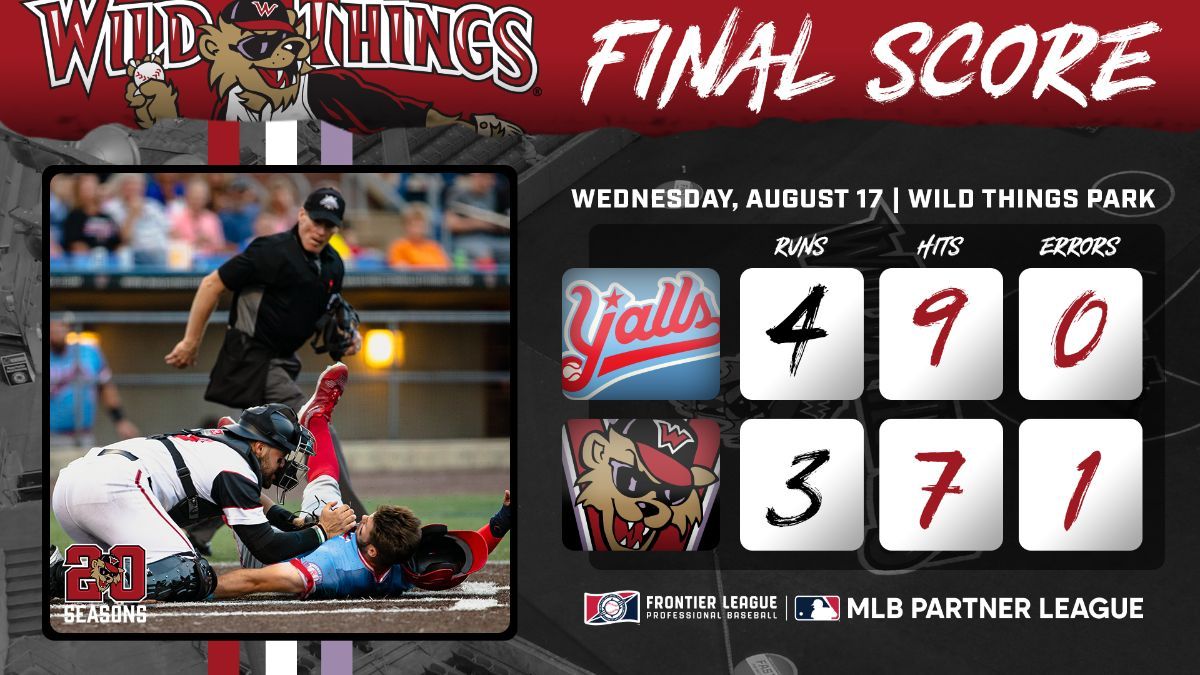 pure slugfest. All seven runs in the game came from home runs by four different players.
For Florence, their runs came from two, two-run home runs by Brennan Price, one in the first and one in the third, both off Stephen Knapp. All three of Washington's runs came from solo home runs. Nick Ward hit one in the first, Wagner Lagrange in the fourth, and Hector Roa in the fifth.
Washington had one final chance to come back in the bottom of the ninth after three scoreless innings. Unfortunately, it was not to be, as Tristan Peterson, Cam Balego, and Roa struck out back-to-back-to-back to end the game.
Knapp pitched six innings in the loss. He allowed four runs off the two home runs, nine hits and struck out three. Zack Erwin, making his Wild Things' debut, pitched two innings in relief of Knapp and struck out three. Isaac Mattson pitched the ninth for Washington, faced three batters and struck out one.
Washington (53-27) hosts Florence (32-46) one more time for the rubber game tomorrow for Thirsty Thursday presented by Stoney's. First pitch is at 7:05 p.m. Tickets can be found at wildthingstickets.com.