Washington Holds on to Tight Middle Game in Sauget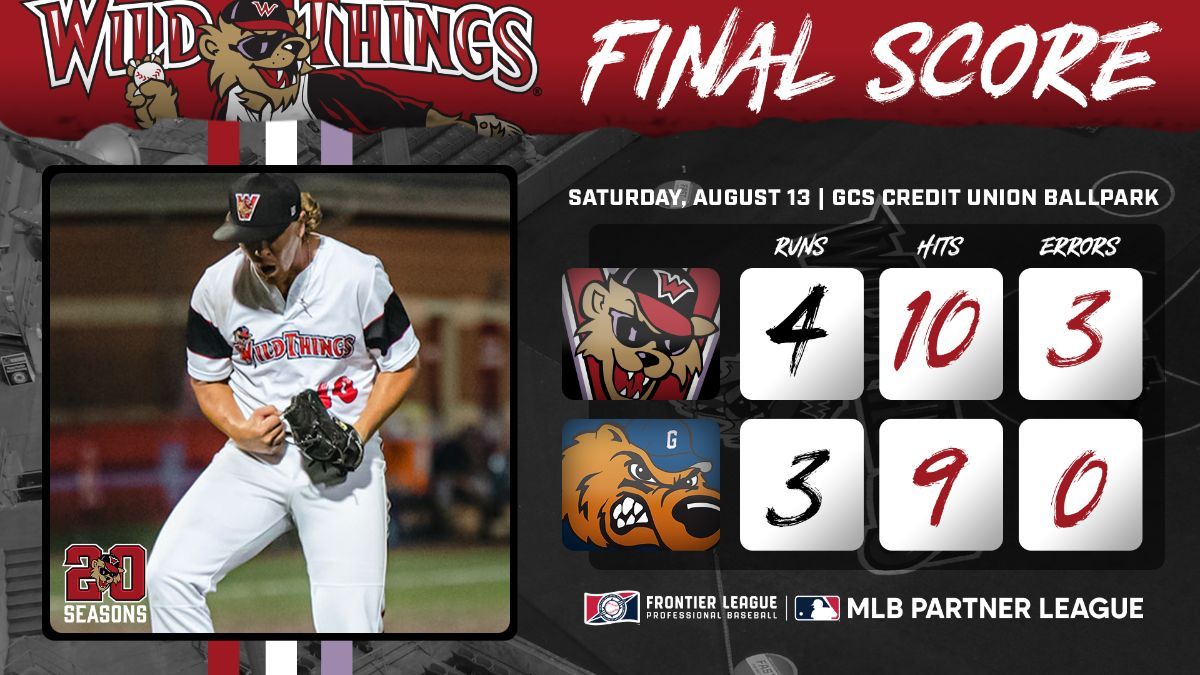 SAUGET, Il. (August 13) – The Washington Wild Things held on to a contest in the middle game in Sauget where the two teams playing combined to leave 24 runners on base. The final was 4-3 in favor of Washington to move to a season-best 27 games over .500 at 52-25.
Washington started the scoring in the second inning on a cue shot single by Scotty Dubrule to make it 1-0 on the infield hit. Gateway tied things at one a side in the fourth inning against right hander Justin Showalter. Zach Racusin singled home the tying run.
The Wild Things re-gained the lead in the sixth inning with a three-run frame highlighted by five-straight hits to start the frame, a run-scoring base knock by Cam Balego, a wild pitch to plate a run and an RBI single by Cole Brannen. Gateway wasted little time getting one back in the bottom of the sixth when Abdiel Diaz plated a run with a base hit.
Showalter ended up picking up his second win in as many professional starts. He logged 5.2 innings of two-run ball (one earned) with three strikeouts.
Gateway got one more despite several more opportunities in the eighth with an RBI single by Isaac Benard. In total Gateway left 13 runners on base, while Washington left nine. The Grizzlies got the tying run aboard and the winning run on in the ninth, but Lukas Young evaded damage and earned his 17th save of the season, which also clinched Washington's eighth-straight series victory.
The Wild Things and Grizzlies will meet for the final time in 2022 tomorrow for the series finale. The contest is scheduled for 6:45/5:45 p.m. CT.