Sandro Cabrera Picked Up By Marlins' Organization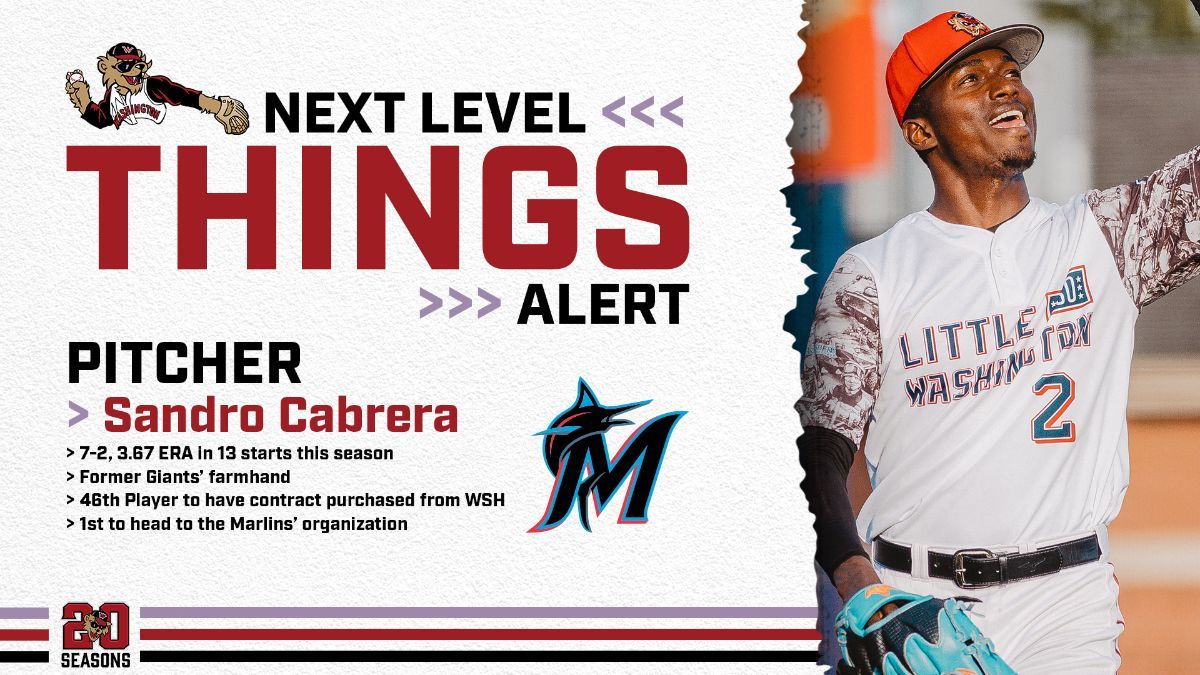 WASHINGTON, Pa. (August 6) – For the 46th time in franchise history, the Wild Things have had a player's contract purchased by an affiliated organization, as lefty Sandro Cabrera is headed to the Miami Marlins' system. Cabrera's contract is the first in Wild Things' history to be picked up by the Marlins.
Cabrera made 13 starts for the Washington Wild Things this season and was 7-2 with a 3.67 ERA. In 81 innings, he struck out 69 and walked only 26. His last two starts were of the quality variety, with seven innings of two-run ball (both runs were unearned) against Ottawa on July 27 and seven more of two-run ball with seven strikeouts and no walks issued in his last start, August 3 against Gateway.
"[It's] another deserving player moving on from the Wild Things organization… It's what we strive to do here. Sandro did a great job for us this year and we are happy that he is getting this opportunity for a fresh start in the Marlins organization," said manager Tom Vaeth. "Although he will be sorely missed, especially as we push for a playoff berth, we couldn't be happier that yet another Wild Thing is moving back to the affiliated ranks."
Cabrera now heads out from the first-place Wild Things and into the Marlins' system.
"We take great pride providing a platform for players, while also making winning priority #1," said president and general manager Tony Buccilli. "Sandro quickly bought into that culture and gave everything he had to the group in the clubhouse."
The Wild Things wish Cabrera the best of luck as his journey continues toward the ultimate goal.
Washington locks horns with Lake Erie tonight for the middle game of a three-game series at Wild Things Park. First pitch is scheduled for 7:05 p.m. Get tickets at wildthingstickets.com.