Washington Suffers Series-Opening Defeat Versus Gateway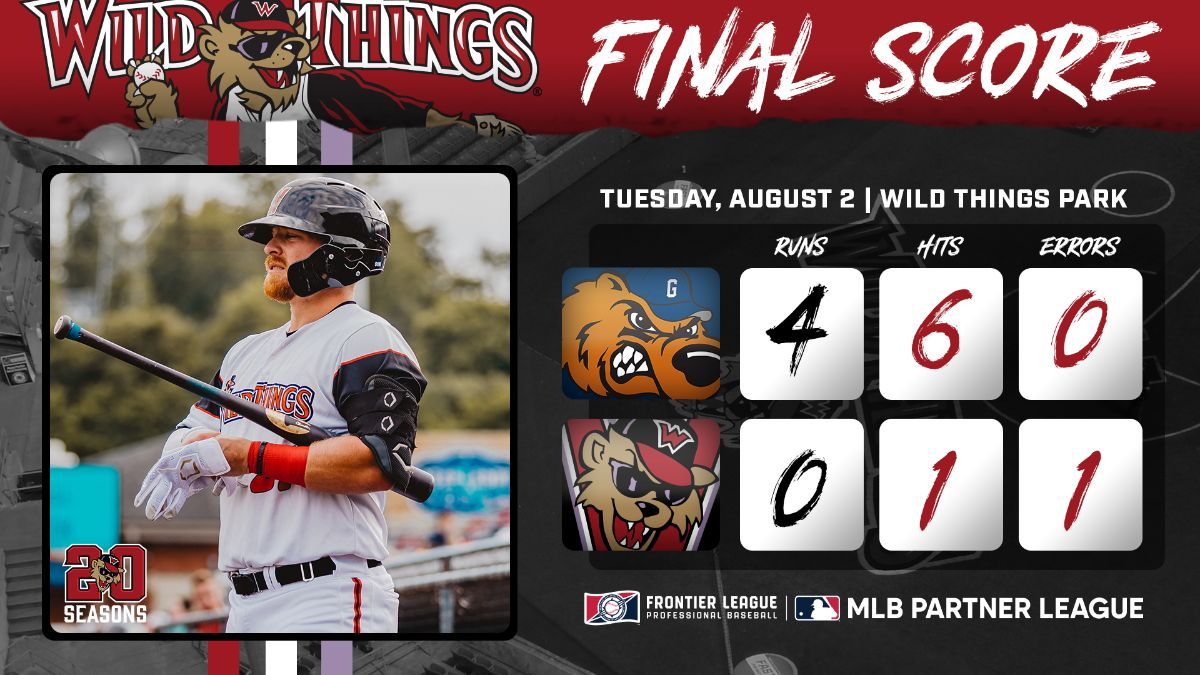 WASHINGTON, Pa. (August 2) – The Washington Wild Things lost to the Gateway Grizzlies 4-0 and just barely avoided a no-hitter by Grizzlies' starter Lukas Veinbergs. Veinbergs' performance and a strong second inning for Gateway led to the result.
Veinbergs, in his first career start on the mound, pitched eight innings before he gave up a hit to Jared Mang in the ninth. He faced 29 batters, walked five and struck out six. Had he not allowed the double, it would have been Gateway's first no-hitter since Tim Brown's in 2013 in a home game against Lake Erie. Sam Gardner finished the game for Veinbergs.
Gateway's offense took off in the second inning with a two-run triple by Ian Bibiloni to right center and a sacrifice fly by Abdiel Diaz to centerfield. The fourth and final run came when Isaac Benard was walked with bases loaded in the seventh.
Hayden Pearce started for Washington in the loss. He pitched six innings, allowed three runs and struck out three. Jake Pilarski pitched two innings, allowed one run, and struck out one. Dan Kubiuk pitched the final inning and struck out one.
The series continues tomorrow night as Washington looks to bounce back. The second game is Senior Slugger Wednesday, presented by the PA Lottery, where fans 50 and older can get in for free. Tickets can be found at wildthingstickets.com.