Late Offense Wins Finale for Washington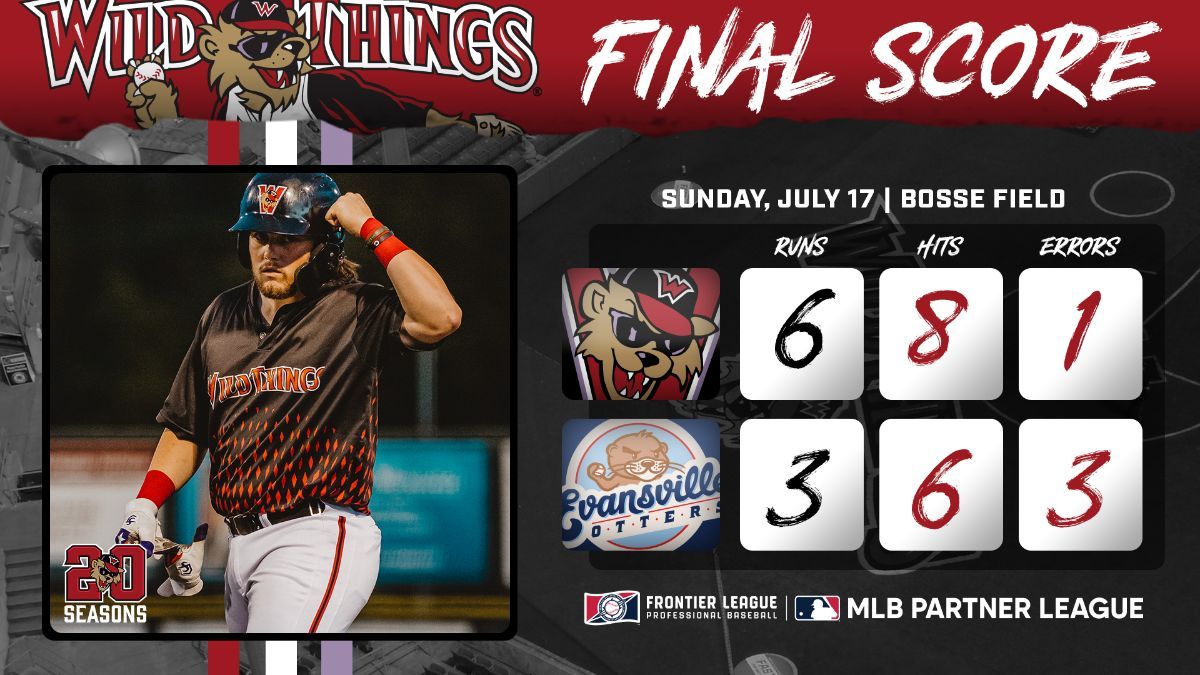 EVANSVILLE, In. (July 17) – The Wild Things finished the league's unofficial first half with a win in Evansville in the team's final game before the All-Star break. Washington rode late offense to a win to move to two games up in the West Division, winning 6-3 at Bosse Field.
Evansville got a run in the fourth inning on a fielder's choice to start the scoring. The Wild Things didn't have a hit through four innings but got going a bit in the fifth. Eventually, Washington got on the board in the seventh inning with four runs. With the bases loaded, catcher Landen Barns hit a two-run single to center and advanced to third on a high throw at third that scored a third run. Jared Mang, Ian Walters and Chris Eusay scored on the play.
Daren Osby started the game for Washington and allowed three runs (two earned) in eight innings with six hits allowed. He fanned seven and didn't walk a batter. Osby allowed a two-run double by Zach Biermann in the eighth but Biermann was tossed out at third trying to stretch it to a triple.
Lukas Young earned his 12th save and one on back-to-back nights with a clean ninth inning.
Washington now carries its franchise-record nine All Stars to Wednesday's Frontier League All-Star Game, presented by The Coury Firm at Wild Things Park. First pitch is slated for 7:05 p.m. and tickets are available here.