Washington Shuts Out Joliet for 2nd Time in 2022 to Even Set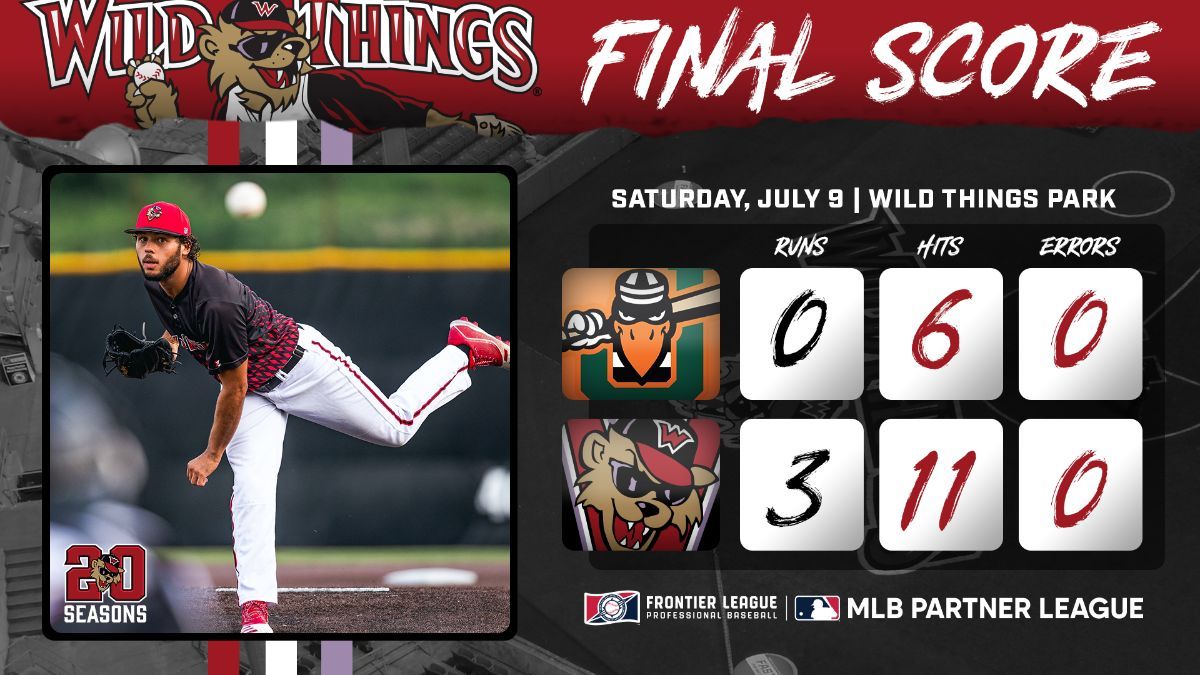 WASHINGTON, Pa. (July 9) – The Washington Wild Things (33-17) bested the Joliet Slammers (25-26) to even the series by twirling the team's sixth shutout of the season and winning 3-0.
Foster was off to a great start as he struck out three of the first four batters from the Slammers line up. Johnston didn't' have the same luck as Washington's left fielder Jared Mang crushed a home run out to left field to put the Things up 1-0 in the bottom of the first.
The scoring halted until the bottom of the fifth inning when Mang hit a line drive right into center field to bring home shortstop Nick Ward home from second base to make it 2-0. In the bottom of the seventh second baseman Scotty Dubrule grabbed a base hit and an RBI bringing home catcher Matt Phipps to increase the Wild Things lead to 3-0.
Foster worked six scoreless innings with six strikeouts for the win, his second, before Dan Kubiuk struck out two in a scoreless inning and Kenny Pierson struck out three of the four he faced in the eighth for a scoreless outing. Lukas Young came and picked up two strike outs to end the middle game.
The series tied 1-1 and the deciding game is tomorrow at 5:35 p.m. It's another PA Virtual Kids Eat Free Sunday and Christmas In July presented by Grandpa Joe's. Tickets are available at wildthingstickets.com.