Wild Things Bats Go Quiet in Series Opener With Slammers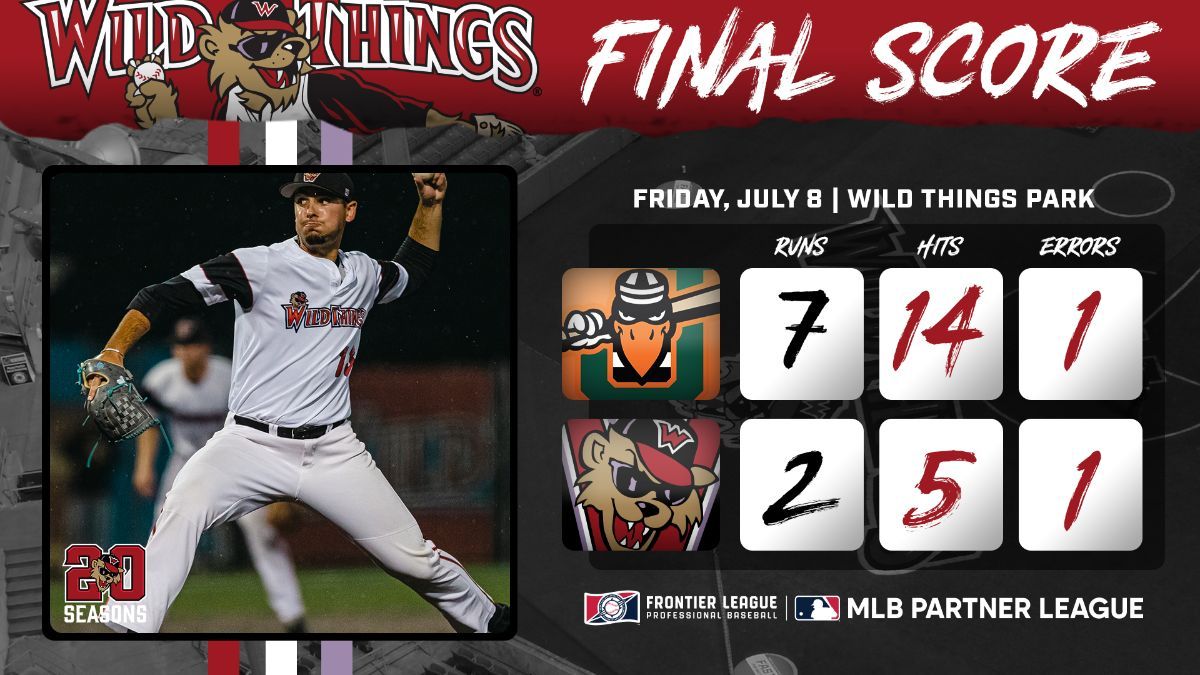 WASHINGTON, Pa. (July 8) – Washington and Joliet met for the first game of the three-game set Friday in Washington. A flurry of Joilet bats and offensive struggles in the Washington dugout were the name of the game and caused Washington to drop the first game of the series 7-2.
Stephen Knapp got the start for the Things, dishing out three strikeouts and giving up two home runs in his third appearance with the team. Joliet would tally 14 hits to Washington's five in the contest.
Joliet jumped to an early lead in the first with a solo shot over the left-field fence to make it 1-0 Slammers by Matt McGarry. Washington wasted no time responding in the bottom frame with Andrew Czech batting in a run, knotting the game at 1-1.
The Slammers were not done with the long ball and put another over the head of Hector Roa in right field, breaking the tie in the top of the second and making it 2-1 Joliet. That was a homer by Matt Burch.
Both teams remained scoreless until the top of the sixth when the Slammers knocked in one run after loading the bases, extending their lead to two runs. Joliet sunk the dagger in Washington with four more runs in the ninth, bringing the score to 7-1.
Washington would make a push in the final frame of the game with Cole Brannen driving in a run to bring the score to 7-2, but the Slammers hung on until the final out.
The Wild Things (32-17) take on the Slammers (25-25) tomorrow, July 9, for game two of the set. First pitch is scheduled for 7:05. Come join us for some boot-scootin' fun for Kickin' It Country Night presented by Blame My Roots, and Belmont County Community night presented by WTOV-TV. The first 1,000 fans will get a Washington 20th-anniversary poster presented by Key Bank. Tickets are available at wildthingstickets.com.