Washington Routs Windy City in Series Opener Friday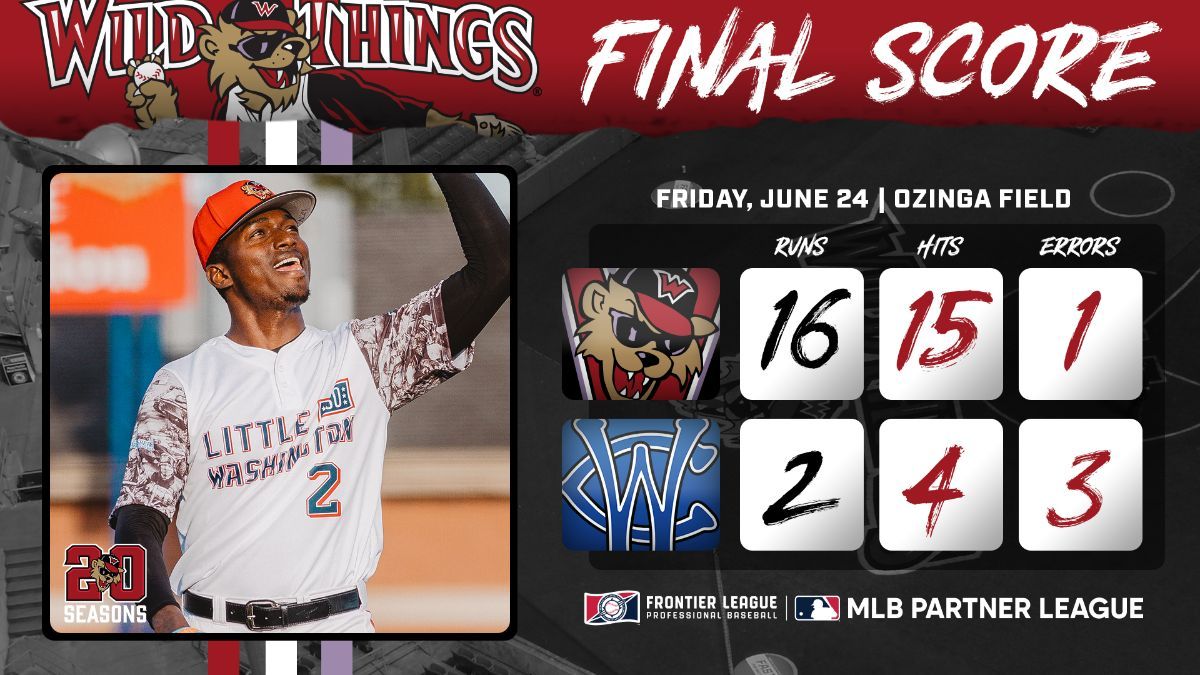 CRESTWOOD, Il. (June 24) – In the first meeting between the Washington Wild Things and Windy City ThunderBolts since 2019, it was the Wild Things that provided the fireworks before the post-game fireworks in Crestwood. The Wild Things (25-12) moved their division lead to 2.5 games with a 16-2 white-washing of the Bolts at Ozinga Field Friday night.
The visitors, back on the road after a three-game sweep of Lake Erie at home, scored 11 runs between the second and fifth innings. Washington got on the board and started the scoring in the second when Alex Alvarez lifted a three-run homer, his fifth of the year, to left. Scotty Dubrule picked up an RBI on a fielder's choice and Hector Roa singled home two in the third before Wagner Lagrange singled home a run and two scored (with one RBI) on an Andrew Czech base hit. An error was made for the ninth Washington run to come across.
Windy City got on the board on Dan Robinson's second homer of the season in the fourth. It was the only run charged to starter Sandro Cabrera, who returned from a suspension to make his seventh start. He went to 3-2 after matching a game-best nine strikeouts for the team in the victory. Hayden Pearce, Saturday's starter, and Rob Whalen have also done that this season.
Lagrange knocked home two more in the fifth with a single before Windy City scored on a Dan Kubiuk wild pitch in the seventh. An error allowed Roa to reach in the eighth, which brought a run home and that got followed by run-scoring hits from Nick Ward and Jared Mang. Ramon Osuna hit his second homer in as many nights off Jairus Richards, the original right fielder, in the ninth. It was a two-run shot to bring the game to its final of 16-2.
Washington and Windy City will meet in the middle game tomorrow at 7:05/6:05 p.m. CT.