Consistent Schaumburg Offense Helps Boomers Salvage Finale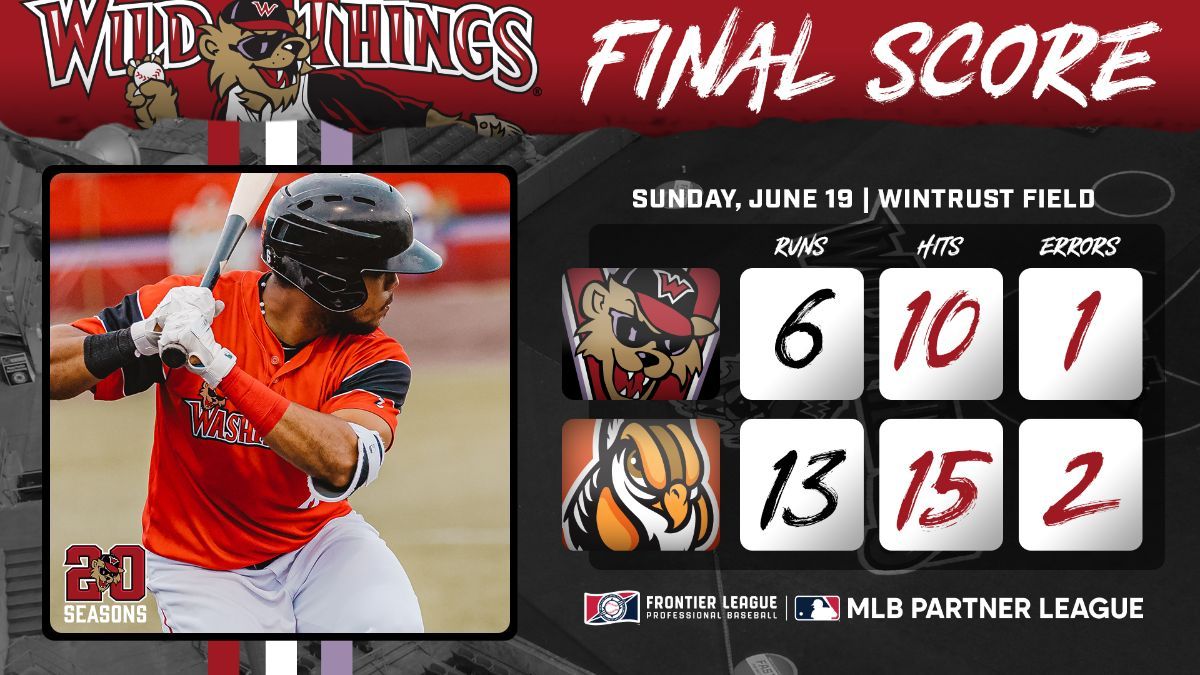 SCHAUMBURG, Il. (June 19) – Consistent offense was the name of the game for Schaumburg in the series finale against Washington Sunday at Wintrust Field, as the host team scored in each of the first seven innings and raced to a 13-6 win to salvage a game in the series that Washington still won with wins Friday and Saturday.
Washington started off quickly with two in the first. Nick Ward started the game with a bang by hitting his 11th homer of the year, which tied him with Evansville's Zach Biermann for the league lead in the category. After that Wagner Lagrange hit a pop up that fell for a hit in short right center and the throw toward home got to the backstop allowing Scotty Dubrule, who had singled earlier in the frame to score.
Schaumburg didn't let it last long. The Boomers tallied nine hits and six runs off Hayden Pearce in his return to the mound for Washington after unforeseen circumstances out of Washington and Pearce's control nixed the contract purchase. None of them were very well hit but found holes and gaps to give Schaumburg a 6-2 lead through three innings. Alec Craig drove in one, Blake Grant-Parks two, Chase Dawson one, Nick Oddo one and Sam Claycamp one in those three innings.
Washington made it a one-run game with three in the fourth inning highlighted by a two-run double by Ward and a run-scoring single by Hector Roa. But the Boomers kept scoring in the fourth once Shemar Page came into the game. Schaumburg scored four in the fourth on a run-scoring double by Craig and a three-run homer by Clint Hardy. Claycamp homered in the fifth against Page to make it 11-5 Schaumburg before the Boomers added a 12th run in the sixth inning on an RBI single by Hardy.
Chase Dawson tripled home a run in the seventh. Washington plated a run in the eighth with a solo shot by Wagner Lagrange.
Sunday became the first time this year (16-1) that Washington lost a game when scoring at least six runs in the affair. Nick Ward and Wagner Lagrange each had four hits in the loss.
The Wild Things return home for a three-game homestand and series with the Lake Erie Crushers that starts Tuesday morning with Super Splash Day. First pitch is slated for 11:05 a..m. Tuesday at Wild Things Park. Tickets are available at wildthingstickets.com.