Washington Drops Rain-Soaked Series Opener to 'Cats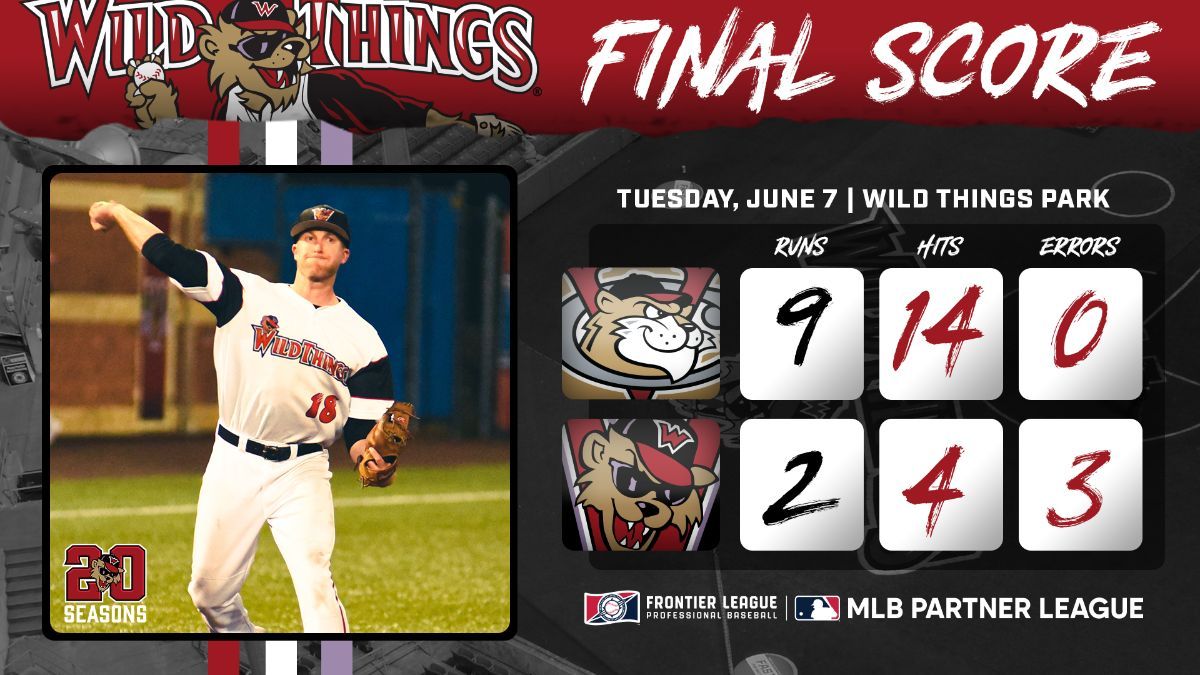 WASHINGTON, Pa. (June 7) – The Washington Wild Things lost 9-2 to the Tri-City ValleyCats in their first home game of June in a rain-soaked affair in Washington.
Things didn't look good from the start for Washington. Tri-City's Jesus Lujano hit a solo home run against Daren Osby as the first batter of the game. The Wild Things struggled to prevent errors from happening, committing three between the fourth and fifth innings. This allowed for three unearned runs for Tri-City.
After a 48-minute rain delay in the fourth, the Wild Things scored two runs to cut into the lead. The ValleyCats, however, continued to score runs off the Wild Things' pitchers to extend their lead, and the Wild Things were unable to respond.
Osby pitched four innings for Washington. He allowed three runs, one earned run, four hits and struck out four batters.
Kenny Pierson relieved Osby in the fifth and pitched for 2.2 innings, allowed three runs, two earned runs, five hits and struck out two. Dan Kubiuk pitched one inning, allowed three earned runs, five hits, walked one and struck out two. Jake Pilarski finished the game, pitching 1.1 innings, allowed one hit and walked one.
The Wild Things (13-9) host the ValleyCats (13-8) for the second game in the series tomorrow night for Senior Slugger Wednesday where fans aged 50 and older get free admission curtesy of the PA Lottery. First pitch is at 6:05 p.m. Tickets can be found at wildthingstickets.com.