Big First Too Much to Come Back From in Road Trip Finale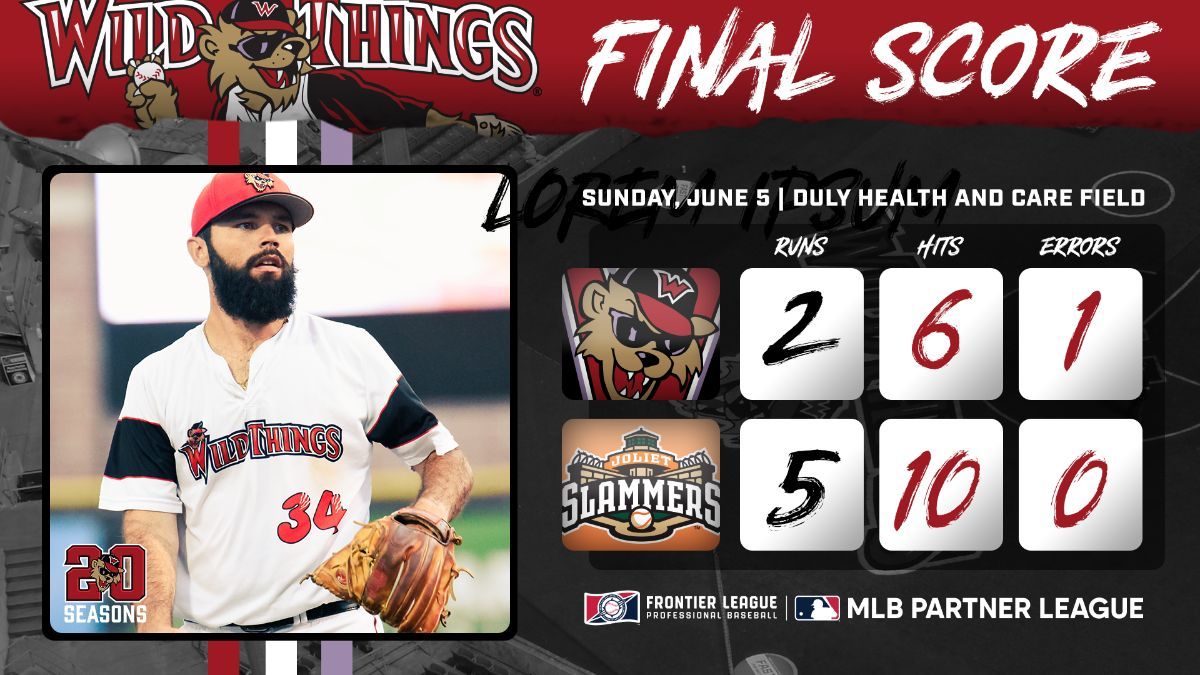 JOLIET, Il. (June 5) – Joliet's five-run first inning against the Wild Things Sunday in the series finale proved too much to come back from as Washington ended the road trip with a 5-2 loss to the Slammers after going into the game looking for a sweep.
The first inning started for the Slammers with two singles, one on a bunt. The cleanup batter Brylie Ware hit a two-run double to open the scoring in the finale and picked up his 10th and 11th RBI of the season with it. A few batters later, Ware scored on an RBI single by Lane Baremore, who then came in on a two-run homer by Phillip Steering off Wild Things' starting pitcher Sandro Cabrera.
Cabrera settled in and ended up tossing five zeroes on the board, allowing just three hits through the sixth inning. He suffered the loss as Washington had some chances but failed to get on the board with him out there.
Scotty Dubrule hit his first homer of the season in the eighth, a two-run shot, to get Washington on the board, but that's all Washington would get in the finale.
Washington is set to return home for six games this coming week with the series opener of the first set scheduled for Tuesday at 7:05 p.m. with the Tri-City ValleyCats. A full schedule and promotions for the week are available at washingtonwildthings.com.