Middle Game Goes to Sudden Death, Thing's Win Streak Ends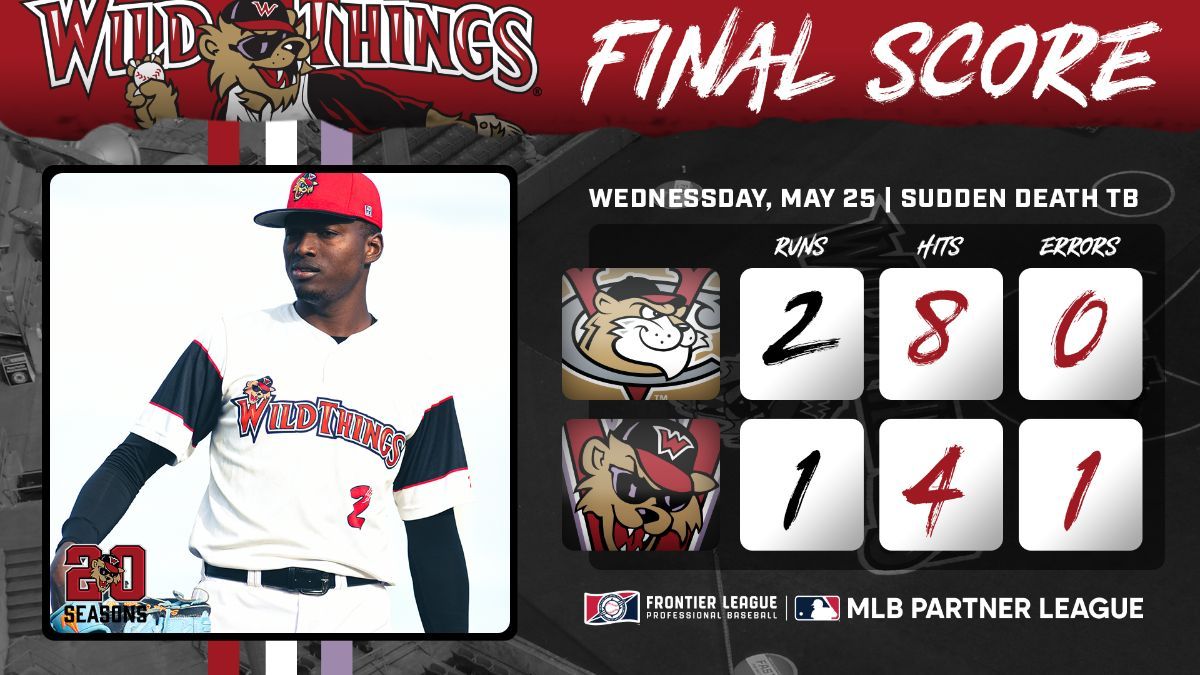 WASHINGTON, Pa. (May 25) – The Washington Wild Things lost in the Frontier League's new sudden-death tiebreaker to the Tri-City ValleyCats 2-1 in a strong defensive game by both teams. This loss snapped Washington's five-game winning streak.
Washington got on the board first with a run from Nick Ward in the bottom of the first. The run came in on an RBI single from Wagner Lagrange. Willy Garcia's double to score Brantley Bell in the third accounted for the run for the 'Cats in the regulation innings.
After neither team allowed any runs for the next seven innings including the 10th in international tiebreaker format, the game went to sudden-death. In the Frontier League this season, games that go to the 11th inning after an international tiebreaker inning. The home manager has the option to defend or hit and the half inning starts with a runner on first and no outs. Washington chose to defend and sent Dan Kubiuk to the hill. He got a fielder's choice to eliminate the lead runner, then gave up a broken-bat double to Carson McCusker.
Washington chose to walk a batter intentionally to load the bases and skipper Tom Vaeth turned the ball to Kenny Pierson. The Wild Things failed to turn a double-play, and Juan Silverio scored the winning run for the ValleyCats with a final score of 2-1.
Sandro Cabrera started on the mound for Washington. He pitched 6.1 innings and allowed one run, four hits, two walks and struck out four batters.
Micky Foytik pitched one inning, allowing no hits or walks. Christian James pitched for 1.2 innings and Lukas Young 1.1 innings from the pen. Pierson finished the game and allowed the final run, but it was charged to Kubiuk, giving him the loss.
Washington (6-5) plays one more game against Tri-City (7-3) on Thursday, May 26. First pitch is at 7:05 p.m. This game is the first Thirsty Thursday promotion presented by Stoney's. Tickets are available at wildthingstickets.com.