Wednesday's Game 2 First Pitch Moved Up to 1:05 p.m.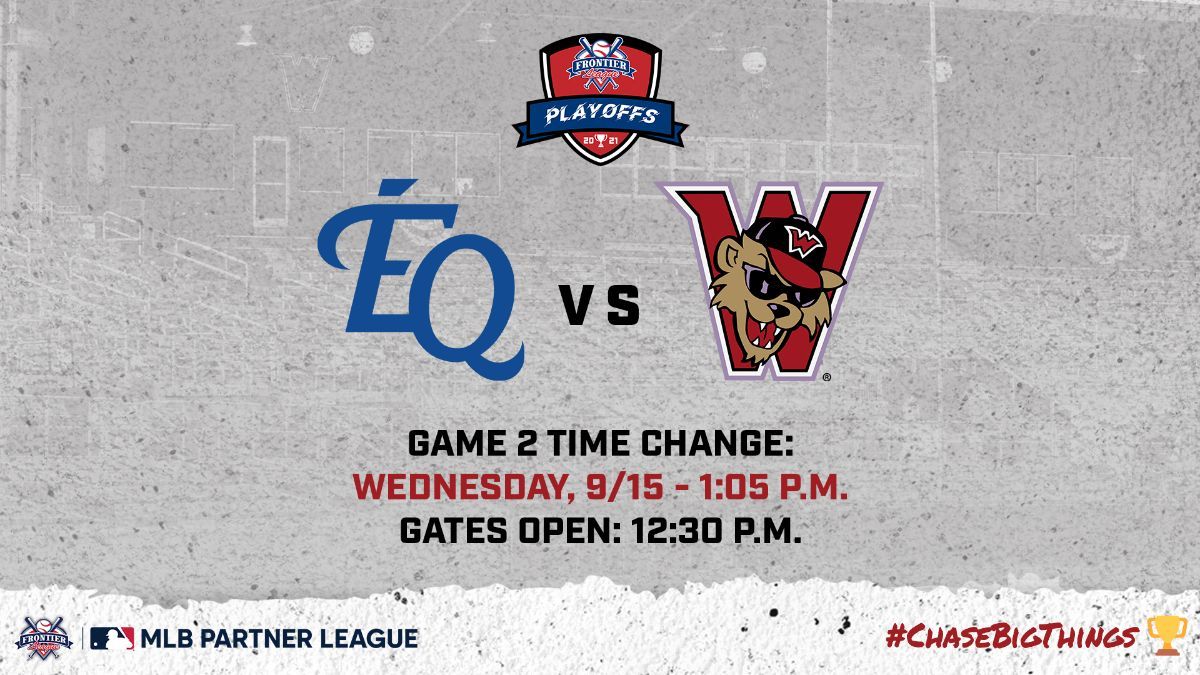 WASHINGTON, Pa. (September 14) - First pitch of Game 2 of the Frontier League Division Series has been moved up to 1:05 p.m. Wednesday due to expected inclement weather in the Washington area. Game 1 is still slated for 7:05 p.m. Tuesday night.
Gates will open at 12:30 p.m. tomorrow. Tickets are available at wildthingstickets.com.