Strecker Sets Save Record in Opening Night Victory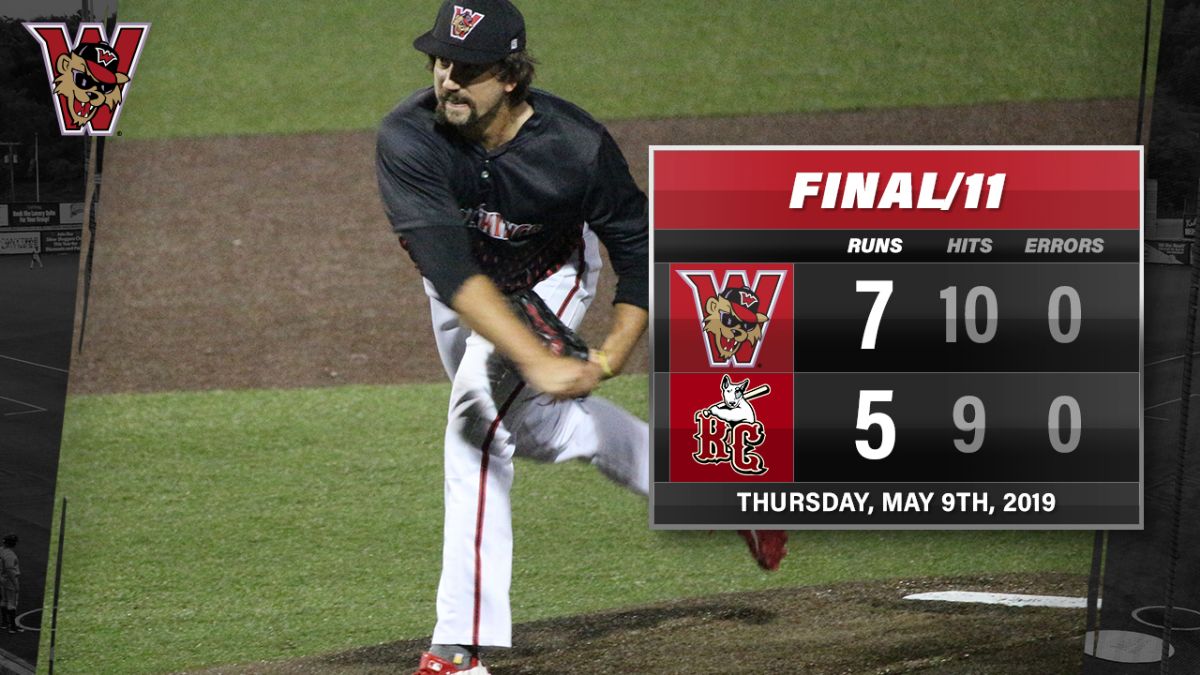 O'FALLON, Mo. (May 9) - When the Wild Things went down 4-0 on three River City home runs in the home first, it may not have expected that franchise history would be achieved on Opening Night in O'Fallon, but after a comeback and a pair of extra innings, two-time All Star Zach Strecker became the new Wild Things' career saves record holder with his 42nd career save, which closed out a 7-5 Opening Day win against River City.
Strecker's save is his first of the season in his first chance, as he pitched a clean 11th even with the Rascals having a runner on second by virtue of the international tie breaker rule to start the frame. Strecker, who came in to the season tied with Jonathan Kountis with 41 saves for the career mark, passed Kountis and is now chasing the Frontier League record.
After a rough start for Michael Austin, where he allowed four runs in the first on three home runs by the first, second and fifth hitters he faced, the former UMBC Retriever settled in and ended up with a no decision, tossing 5.1 innings of five-run ball. He was relieved by Carter Johnson, who allowed an inherited runner to score but escaped the sixth. Lefty BJ Sabol pitched a clean seventh. James Meeker set down all nine he faced in three scoreless and then Strecker finished the game.
The Wild Things scored on an RBI single by catcher Lucas Herbert in the fourth, before bringing the game to 4-3 with a Preston Scott two-run shot to left in the sixth. Hector Roa's two-run single tied the game in the eighth. Roa then singled home JJ Fernandez, the international tie-breaker rule runner in the 11th before Roa scored on Herbert's second run-scoring single of the evening later in the frame.
Washington (1-0) will send former Traverse City Beach Bum John Havird to the hill tomorrow against River City's Jason Zgardowski. First pitch of the matinee is slated for 12:05 p.m. ET.