Late Comeback Falls Short, Wild Things Drop Series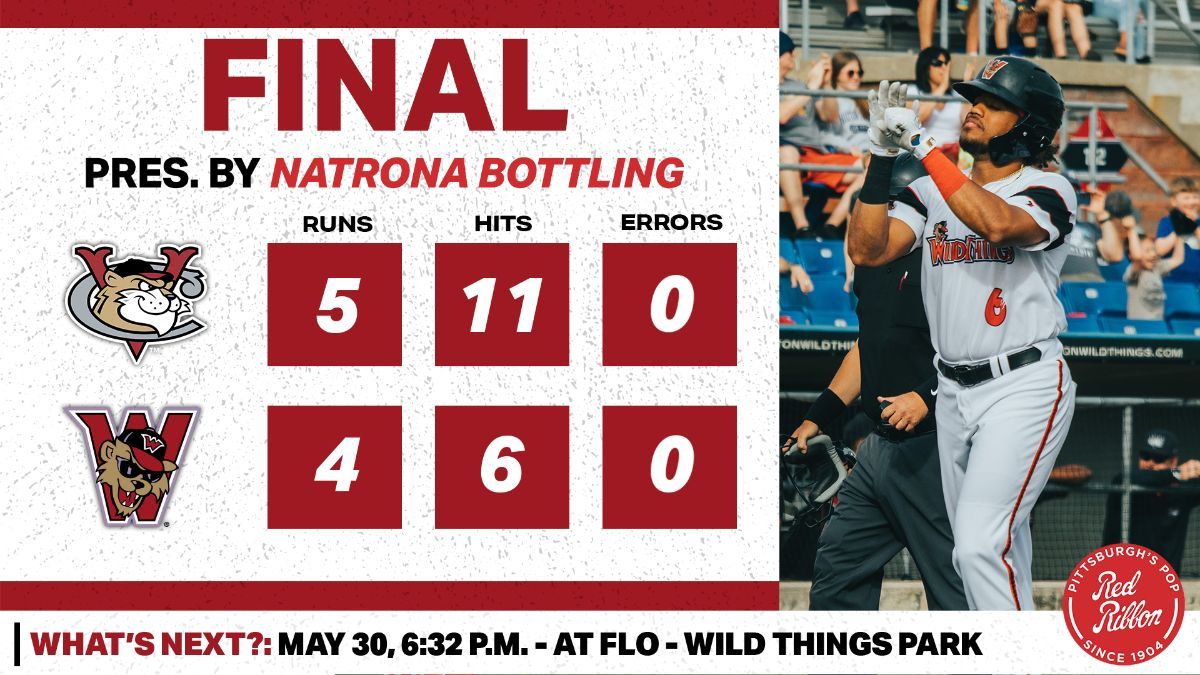 WASHINGTON, Pa. (May 28) – The Washington Wild Things lost a close one against the Tri-City ValleyCats by a score of 5-4 in the rubber game of the series.
The ValleyCats opened things up by jumping on the board first with two runs in the top of the first. The Wild Things replied by engineering runs of their own off the bat of Wagner Lagrange's two-run homer over the left center field fence, which tied things up.
The long ball would continue to be the difference for the Wild Things as right fielder Anthony Brocato would hit a solo shot on the third pitch of the second inning to give the Wild Things the early lead.
The ValleyCats would keep the pressure up as they scored another tying things in the top of the fourth inning and then took a two-run lead in the top of the fifth. Wild Things starting pitcher Angel Landazuri would pitch through the fifth inning, giving up 10 hits, five earned runs and walking two.
After the fifth, the ValleyCats would be in a drought at the plate through the rest of the game as the Wild Things bullpen of Justin Showalter and Anthony Boix played well. Showalter and Boix would combine for four innings, allowing only one hit, one walk and combining for seven strikeouts.
Despite the early fight from the Wild Things, they would go cold at the plate and be unable to accumulate any runs until a single into shallow right field by J.C. Santini scored a man on second to put the Wild Things within striking distance down only one run.
But the game would end after Scotty Dubrule lined out into a double play with the bases loaded in the bottom of the ninth.
The Wild Things will look to get back on track at the Florence Y'alls on Tuesday in a three-game series. First pitch on Tuesday is set for 6:32 p.m.