Washington Swept For First Time, West Magic # Drops to 1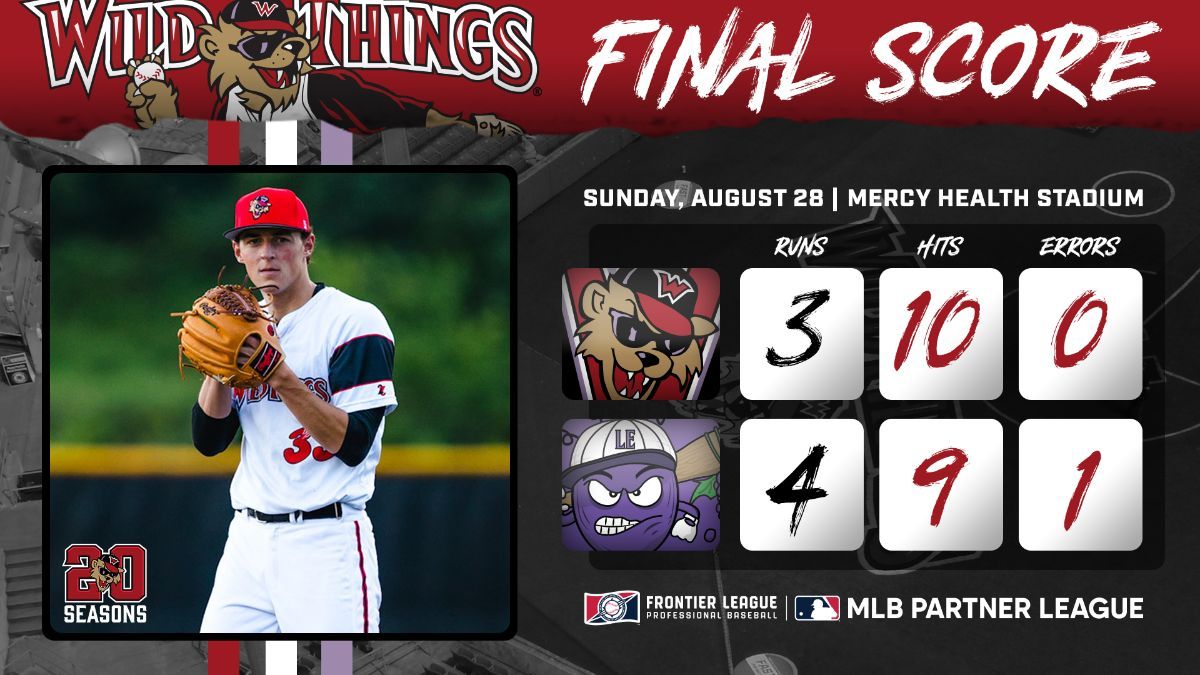 AVON, Ohio (August 28) – The Wild Things got the help they needed from the Florence Y'alls to clinch the West Division title Sunday, but dropped their fifth in a row, not holding up their end of the bargain to clinch the division crown Sunday. Washington dropped the finale, 4-3, to the Lake Erie Crushers and with it was swept for the first time this season.
Washington struck first in the third with a sacrifice fly by Wagner Lagrange. The Wild Things had runners at first and third with nobody out in the second and failed to score and the sac fly gave Washington its only run despite the club getting the bases to be loaded with nobody out in the third.
The Wild Things left two in each of the next two innings as well but a two-out, RBI book-rule double by Scotty Dubrule in the fourth and a two-out single by Tristan Peterson notched Washington singular runs in the fourth and fifth innings. Lake Erie got on the board in the meantime with a three-run home run from Kenen Irizarry in the fourth against Washington's Justin Showalter.
Irizarry hit a second homer, this time a solo shot, in the sixth inning to give Lake Erie a 4-3 lead. Washington was shut down after that until the ninth, when Cam Balego, with a single, and Anthony Brocato, who was hit by a pitch, reached. They did not score as Andrew Czech lined a ball toward the middle that was caught by the shortstop Irizarry for the final out.
Washington returns home and will take on the Evansville Otters as the chase for seeding continues to the final week of the regular season. A three-game series with the Otters starts Tuesday and the homestand will last the whole week. Washington is one win away from the West Division title. First pitch of Tuesday's game is scheduled for 7:05 p.m. Get tickets to see the games at wildthingstickets.com.