Wild Things Drop Middle Game, Lose Series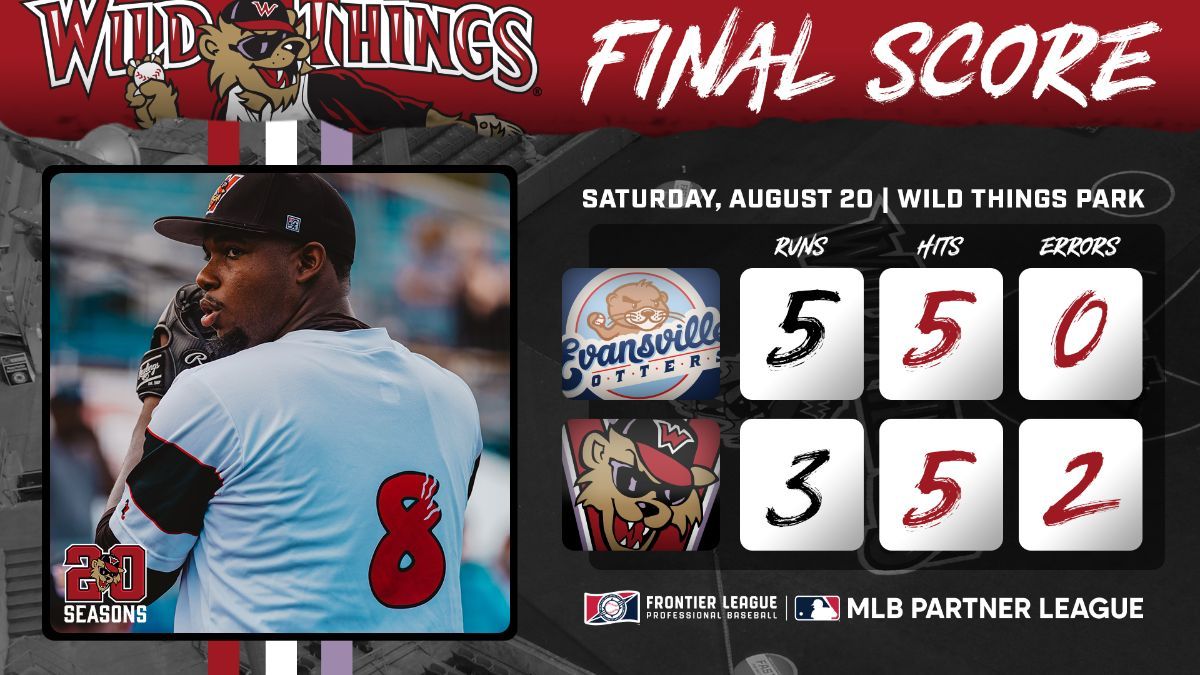 WASHINGTON, Pa. (August 20) – The Washington Wild Things lost to the Evansville Otters 5-3 in the second game of the series, ending their series win streak at nine series. Washington's rally in the seventh was not enough as Evansville scored two runs in the eighth to take the game and series.
Washington went down by two in the first when Evansville's Elijah MacNamee hit a two-run triple to right field. Evansville added another run in the sixth when Miles Gordon made it home on an error by Ian Walters to make it 3-0.
The Wild Things rallied in the seventh when runs by Andrew Czech and Cam Balego were scored on walks. The third run came by way of Hector Roa's ground out to second that allowed Ian Walters to scored, tying the game at 3-3.
Hopes were high for Washington going into the eighth, but they were crushed when MacNamee hit an RBI single to bring in one run and Walters made an errant throw to allow a second run that play, giving Evansville the lead back at 5-3.
The last chance for Washington to score came and went in the bottom of the ninth as Tyler Wilber flied to center, Jared Mang to left and Scotty Dubrule was called out at second on a fielder's choice.
Daren Osby started in the loss. He pitched 5.2 innings, gave up three runs, walked five and struck out five. Christian James pitched 1.1 innings after Osby and struck out three of the four batters faced. Zack Erwin pitched one inning, allowed two runs, three hits and struck out one. Isaac Mattson pitched the last inning and struck out two of three batters faced.
Washington (54-29) looks to avoid the sweep against Evansville (45-37) in the last game of the series for Disney Night presented by Moe's. First pitch is at 7:05 p.m. Tickets can be found at wildthingstickets.com.