Wild Things Shut Out in Opener of Series, Magic Numbers Stay Put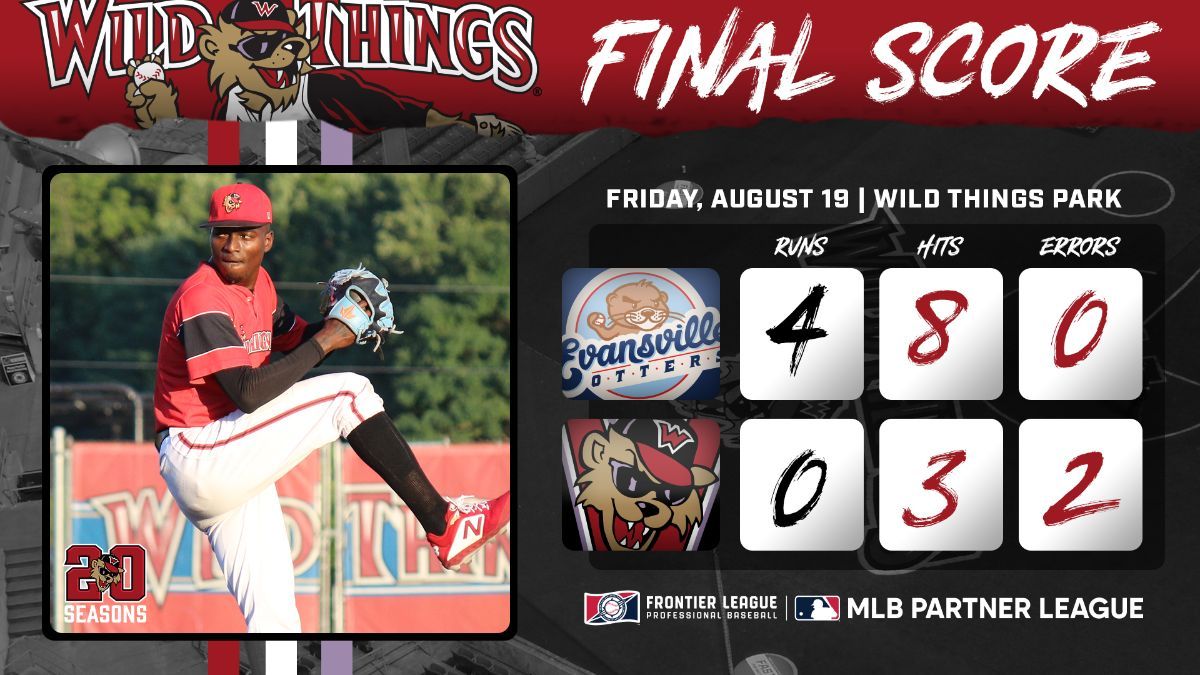 WASHINGTON, Pa. (August 19) – The Washington Wild Things dropped the first game in the series against the Evansville Otters 4-0 on Irish Heritage Night. Evansville's pitching prevailed in the shutout, while their bats got them runs in the fourth and seventh.
Sandro Cabrera succeeded in preventing the Otters from scoring for the first three innings, but an RBI double by Andy Armstrong in the fourth got Evansville the lead 1-0. Cabrera stayed in until the seventh when he gave up two more runs and was relieved by Isaac Mattson. Two more runs were scored by Evansville that inning to make it a four-run game.
The Wild Things' final chance to score came in the bottom of the ninth. Hector Roa struck out while looking, Tristan Peterson was walked, and Wagner Lagrange popped out to first. Andrew Czech came up to bat with the odds against him, and he flied out to centerfield to end the game.
Washington's offense struggled this game. Only three batters got hits, and one runner made it to third. Eight batters were struck out, including six that struck out while looking.
Cabrera pitched 6.2 innings in the loss, allowed three runs, two of them earned, yielded five hits, walked four and struck out five. Mattson pitched 0.1 innings, allowed one run and two hits. Dan Kubiuk pitched the last two innings, allowed one hit, walked one and struck out three.
Washington (54-28) looks to even the series against Evansville (44-37) tomorrow for Augtoberfest presented by Keith Owen Campbell. Tomorrow's game is also Greene County Community Night. First pitch is at 7:05 p.m. Tickets can be found at wildthingstickets.com.