Washington Outlasts Florence in Extras, Wins No. 998 as a Club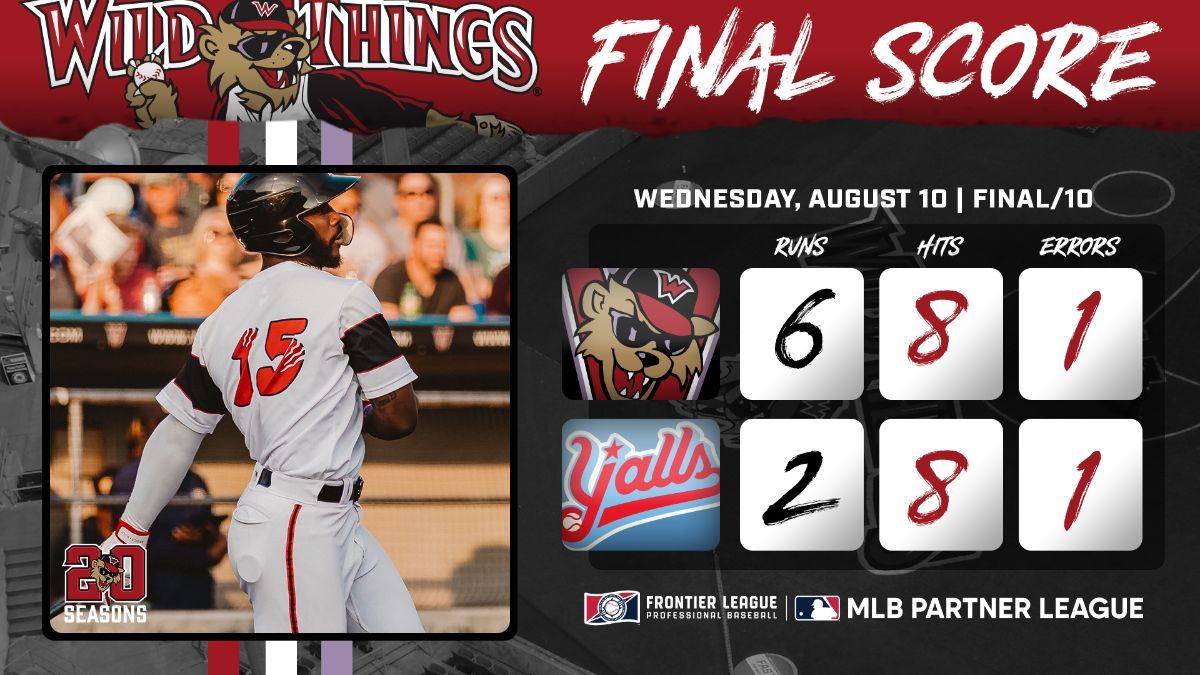 FLORENCE, Ky. (August 10) – After having the game tied in the bottom of the seventh at 2-2 by Florence, Washington used a four-run 10th inning to take the middle game of the series in Florence, 6-2 and with it, the series.
Washington started the scoring in the first with a fielder's choice by Wagner Lagrange and extended its lead to 2-0 in the sixth when Cam Balego doubled to start the frame for his first Wild Things' hit. Balego scored on a sac fly by Jared Mang.
Kobe Foster was brilliant again, spinning six shutout innings in the victory, though he didn't get a decision. Foster allowed just four hits and one walk, while he fanned five. Dan Kubiuk was charged with the runs in the seventh on a two-run single by Rodney Tennie that tied things at 2-2 against Kenny Pierson.
The Wild Things turned to Christian James, who worked two scoreless for the win. This came after Washington had a prime chance snuffed out in the eighth when the team loaded the bases after Florence tied things, but came up empty on a hard-hit liner caught off the bat of Nick Ward and a second out on the play as Cole Brannen, who reached five times tonight, was doubled off first.
Once it got to the 10th, Cam Pferrer walked four, including Brannen and Ward with the bases full to give Washington a 4-2 lead. Hector Roa then singled home two to blow it open and make it 6-2, which Washington held on to with a one-two-three frame from Lukas Young in the bottom of the 10th.
The Washington Wild Things now have a league-best record of 49-25 and will go for No. 50, which would also serve as franchise win No. 999, tomorrow in the finale. Daren Osby will take the mound for the Wild Things.
Washington's playoff magic number is down to 10 now with Lake Erie's win over Gateway and its West Division magic number is down to 15 with Windy City's victory over second-place Evansville.