Missed Opportunities Define Series Opening Loss at Evansville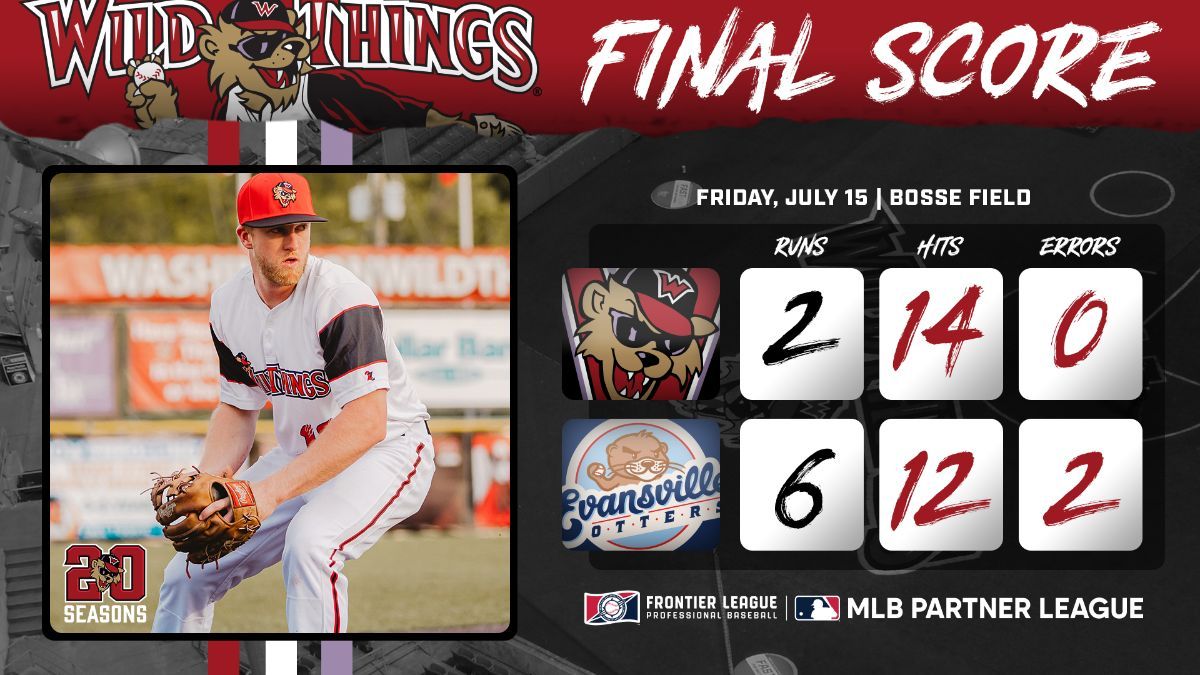 EVANSVILLE, In. (July 15) – Washington accrued 14 hits in the series opener at Evansville but left a season-worst 15 guys on base, as missed opportunities led to a 6-2 defeat at the hands of the Otters. The result pulled the two into a tie for first place in the West.
Washington scored in the first inning for the fourth-straight game on an RBI double by Chris Eusay that plated Nick Ward, who had doubled to start the game. However, the rally stopped on a double play ball, the first of three the Wild Things hit into in the first five innings of the game. The second ended the second and Washington left a runner in the frame.
Evansville got on the board in the second inning on an RBI single by George Callil. After that the Wild Things loaded the bases in the third and failed to score and did the same in the fourth. Evansville added two runs in the fourth on a Justin Felix RBI double and a groundout by Andy Armstrong.
Washington got two hits but hit into a double play and stranded a runner in the fifth and then stranded two in scoring position in the sixth. In the first six trips to the plate, Washington went 3-for-19 with runners on base and 2-for-10 with a runner or runners in scoring position, despite going 5-for-6 in getting lead-off runners on board.
The Otters added two runs in the sixth inning to chase starter Rob Whalen from the game, whose eight-decision win streak came to an end with his second loss of the year. Evansville then added a tally in the seventh against reliever Dan Kubiuk.
The Wild Things got a few more baserunners on in the eighth but not much changed on the tough night, as a double play ended the frame. Washington ended up scoring a second run on a sac fly by Jared Mang in the ninth but fell 6-2.
The middle game of the series is set for 7:35/6:35 p.m. CT at Bosse Field.