Washington Wins Well-Pitched Middle Game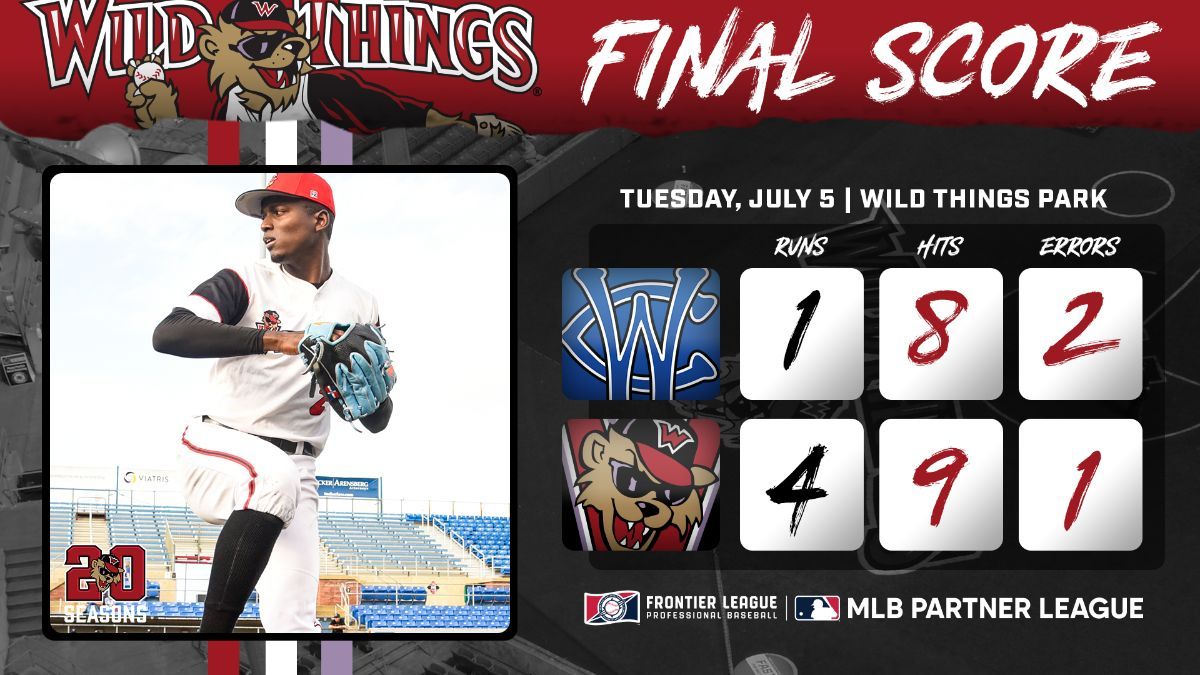 WASHINGTON, Pa. (July 5) – The Washington Wild Things beat the Windy City Thunderbolts 4-1 in the lowest-scoring game yet between these teams in the season series. Washington won thanks to a home run by Hector Roa and strong pitching led by Sandro Cabrera.
It took four innings to see the first run of the gam but a sacrifice fly by Nikola Vasic of Windy City to send Joshuan Sandoval home gave a 1-0 lead to the Thunderbolts. The lead lasted one inning before Washington scored three in the fifth. Two came on a home run by Roa with Andrew Czech on base, and Jared Mang made it home on an RBI groundout by Ian Walters to make it 3-1.
Ian Walters scored a fourth run for Washington on an errant throw by Windy City's shortstop in the seventh to make it the final score of 4-1.
Lukas Young came on in the ninth to close the game. He faced four batters, allowed one of them to reach first on a hit, and struck out the other three to end the game and get Cabrera the win.
Cabrera made it to the seventh inning before being pulled for Christian James. The lefty pitched 6.2 innings, allowed one unearned run, walked four and struck out seven. Christian James pitched 1.1 innings, allowed one hit and struck out three.
The Wild Things (32-15) have the chance to sweep the Thunderbolts (18-27) tomorrow night on Senior Slugger Night presented by the Pennsylvania Lottery, where fans 50 and older can get in for free. Tickets can be found at wildthingstickets.com.