Wild Things Drop Finale, Finish Week 5-1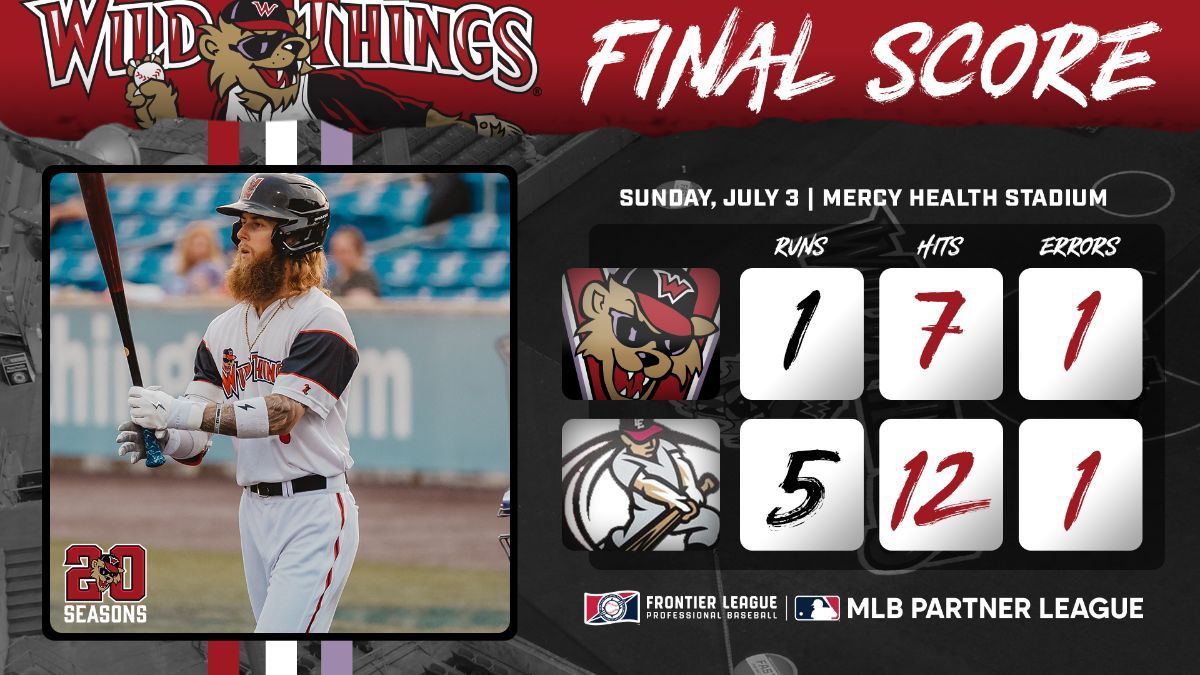 AVON, Ohio (July 3) – Behind a good start, the Crushers salvaged a game against Washington, defeating the Wild Things for the first time in six tries this season Sunday in Avon, 5-1. Washington took the series with a doubleheader sweep Saturday, but fell to 30-15 with the loss Sunday.
Lake Erie's Joseph Sgambelluri and Washington's Kobe Foster were brilliant through four innings of the ballgame, with neither team managing more than three hits apiece through four.
The Crushers were the first to break through though, as they scored three times in the fifth on four hits against Foster, who suffered his first pro loss in his third start. Kemuel Thomas-Rivero hit a book-rule double to start the rally in the frame for Lake Erie, who snapped a five-game skid with the victory. Thomas-Rivero scored on a double two batters later on a double by Sean Cheely. Jackson Valera then singled home Cheely and a failed pickoff throw and error on Foster plated Valera for Lake Erie to go up 3-0.
Lake Erie added a run in the sixth inning on an RBI single by Bryan De La Rosa before Washington got on board in the top of the seventh for the first time. Sgambelluri walked the bases full before leaving the game and giving way to Gleyvin Pineda. Cole Brannen chopped an infield single to the middle to score Ian Walters and make it 4-1.
Sgambelluri finished with 103 pitches, with 55 going for strikes, in 6.2 innings pitched. He allowed four hits and four walks and the one run en route to his fifth win of the season. His mound opponent Foster pitched six innings and used just 68 pitches (48 strikes). Foster allowed nine hits and four runs, three of which were earned, as he fell to 1-1.
The host Crushers got the run back in the bottom half on a wild pitch by Jake Pilarski. Washington got a pair of hits but failed to score in the eighth and Alexis Rivero finished the game for Lake Erie to help the Crushers salvage a game in the series.
Washington still possesses first place in the West Division as it heads home for six, starting tomorrow.
Washington will return home Monday, July 4 for the Fourth of July meeting with the Windy City ThunderBolts at 7:05 p.m. at Wild Things Park. The Wild Things' faithful will see the largest fireworks display of the season at Wild Things Park. Tickets are available at wildthingstickets.com.