Early Joliet Outburst Too Much In Series Opener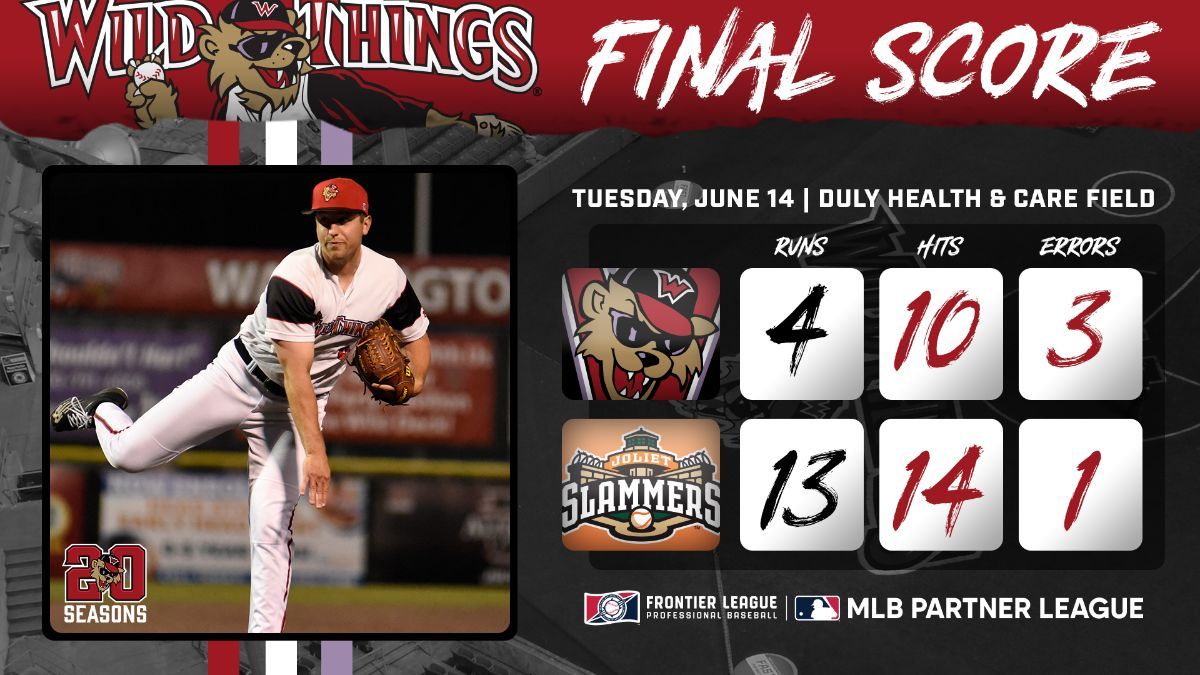 WASHINGTON, Pa. (June 14) – Early offense from the Joliet Slammers against Washington start Shemar Page proved to be too much to handle for the Wild Things as the Slammers poured it on and won 13-4.
Joliet opened the scoring in the first with four runs highlighted by four hits and a Washington error. Scott Holzwasser, Brylie Ware, Luke Mangieri and Lane Baremore drove in runs in the first frame before three more scored highlighted by an RBI double by Matt McGarry in the second.
Washington got on the board with a two-run single by Nick Ward but Joliet kept going in the bottom half. Two more runs scored on Kyle Jacobsen's two-run double and Joliet added three in the fourth on an error and a two-run homer by Tyler Depreta-Johnson. That chased Page from the game after four innings. He allowed 12 runs, 10 earned on 10 hits. Nick Beardsley came in and yielded a run in the fifth to the Slammers on a double by McGarry that plated Holzwasser.
Ramon Osuna entered as a defensive sub in the bottom of the sixth at first and then hit a two-run homer to score Scotty Dubrule in the 7th. Dubrule had walked hitting for Ward in the frame.
Beardsley logged three innings of one-run ball in relief and Dan Kubiuk worked a one-two-three eighth.
The Wild Things and Slammers meet in the middle game of the series tomorrow, Wednesday at 7:35/6:35 p.m. CT.