Whalen Dazzles as Wild Things Take Series Over Jackals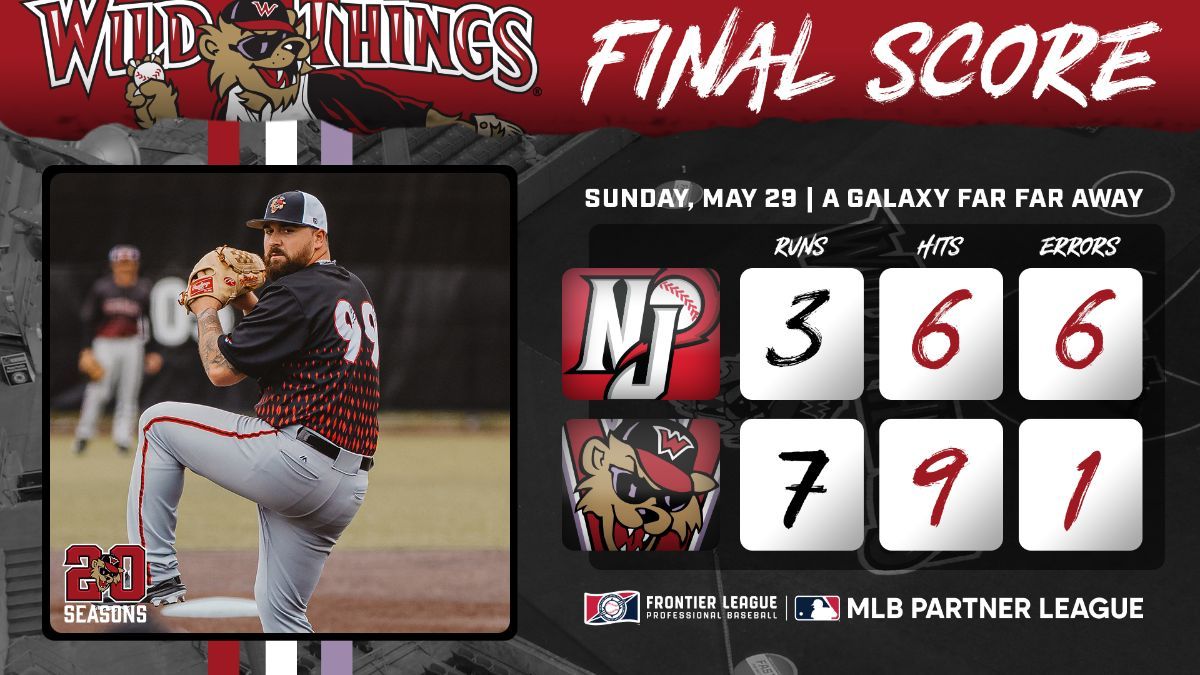 WASHINGTON, Pa. (May 29) – The Washington Wild Things defeated the New Jersey Jackals 7-3 in the last game of a nine-game homestand thanks to early offense and a strong start from Rob Whalen that saw him take a no hitter to the sixth inning.
Washington scored six runs in the first four innings, four of which were unearned due to errors made by New Jersey's infield. Six total errors were made by the Jackals, three of them in the fourth. The fourth also saw four runs from the Wild Things and included a two-run single by Ian Walters.
Rob Whalen pitched a shutout and no hitter until the sixth inning when New Jersey's Edward Salcedo scored on a double by George Bell Jr. Whalen recovered to get the next six batters out before he was pulled. He finished his day having pitched seven innings, allowing one run, one hit, walked two, and struck out seven. Bryan Quillens relieved him in the eighth.
The Wild Things regained the run they lost in their lead when Hector Roa hit a solo home run in the sixth. He added on to his career total and franchise record, which he was awarded a plaque for in a pre-game celebration.
Dan Kubiuk came in for Quillens in the ninth to close, and the Jackals were able to score two runs before the first out. After a mound visit, Kubiuk struck out the next two, and the final batter was thrown out by Scotty Dubrule to end the game 7-3.
Quillens pitched one inning, allowed no runs, two hits, walked one, and struck out two. Kubiuk pitched one inning, allowed two runs, three hits, and struck out two.
The Wild Things (9-6) go on the road for a series at the Florence Y'alls (4-10) starting Tuesday, May 31. Washington's next home game is June 7 against the Tri-City ValleyCats. Tickets can be found at wildthingstickets.com.