Washington Battles Back but Can't Complete Comeback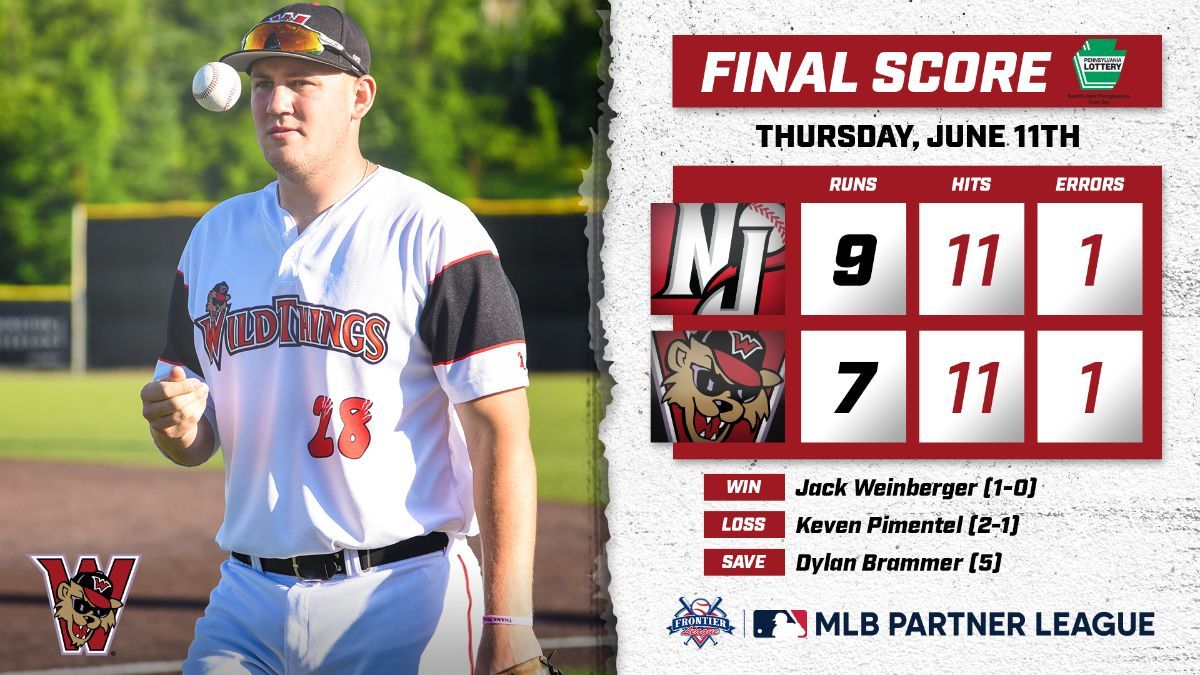 WASHINGTON, PA (June 10) – The Wild Things couldn't quite make the comeback and dropped the third game of the series to the New Jersey Jackals, losing by a score of 9-7.
The Wild Things offense looked very promising in the first inning after New Jersey scored two in its half of the inning. Hector Roa stepped up to the plate with a runner on first and slammed a home run to tie the game. In the inning that followed, Trevor Casanova would also bring in a run with a single to right field.
Over the next few innings the offense started to slow down. It was the Jackals turn this time to start to get things going. In the fourth inning, the Jackals scored five runs highlighted by a two-run homer by TJ Ward. New Jersey added two later in the game to make it 9-3.
Things started to heat back up offensively though for the Wild Things in the eighth inning. With runners on first and second, Andrew Czech cut the Jackals' lead in half with a three-run home run.
Wild Things' relief pitching did very well tonight and ultimately left the team with a fighting chance to try to come back and win the game. Spencer Bivens pitched 3.1 scoreless innings of two-run (unearned) ball.
Washington will return to action tomorrow night at 7:05 p.m. The Wild Things will be facing Equipe Quebec. It is Jimmy Buffet Night at the ballpark. Gates open at 6 p.m. You can get tickets at wildthingstickets.com.