Washington Yields Five-Run Eighth, Drops Middle Game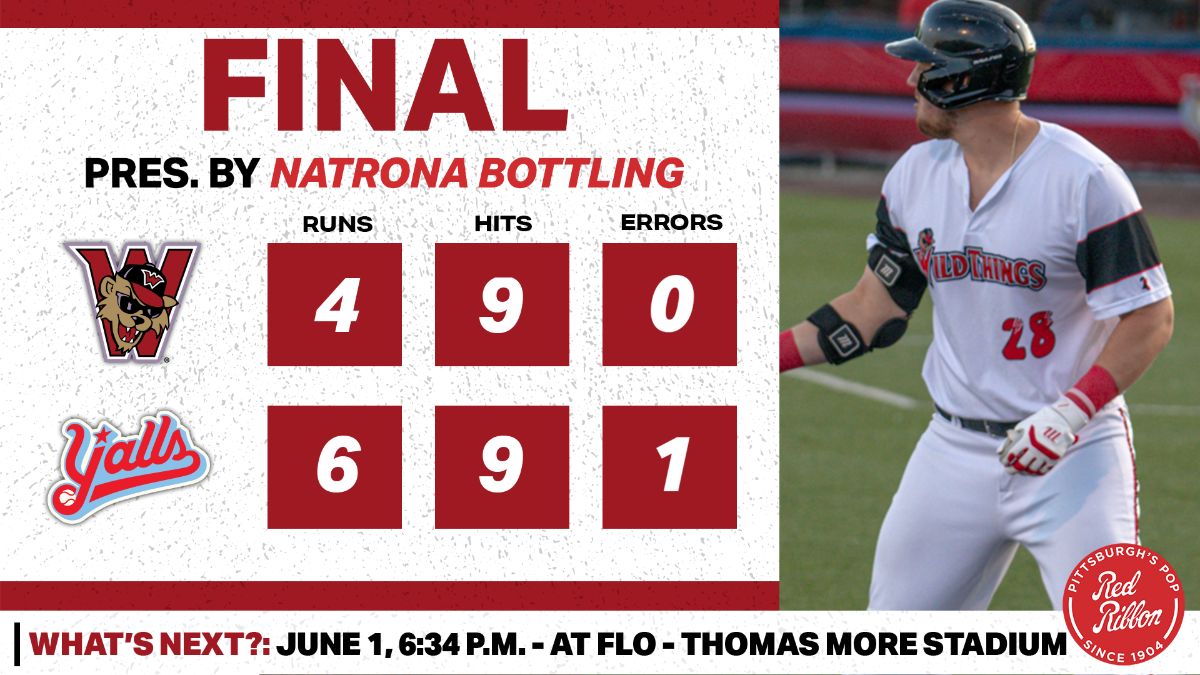 FLORENCE, Ky. (May 31) – A five-run eighth inning for Florence took the middle game from a 4-1 Washington lead to a 6-4 Florence win at Thomas More Stadium Wednesday, rounding out the month of May.
Washington led 4-1 after 7-1/2 innings in the contest thanks to a first-inning groundout for a run by Wagner Lagrange, an Andrew Czech RBI knock that broke a 1-1 tie in the seventh and a two-run double by Nick Gotta in the top of the eighth.
Arrison Perez started the game for the Wild Things and lasted five innings in what was his first pro start. He didn't allow a run, allowed three hits, walked three and fanned two. Andrew Mitchell was tagged for two runs in two innings and change on three hits before Christian James surrendered three hits and three runs in the eighth.
Jeremiah Burks singled home Florence's first run in the sixth inning before Ray Zuberer had an RBI hit and both Sam Plash and Brian Fuentes notched two-run doubles in the five-run eighth.
Washington falls to 8-9 as Florence evened the series with the win. The rubber game will take place tomorrow at 6:34 p.m. in Florence, Kentucky.