Washington Walks Off in Sudden Death to Win 9th-Straight Series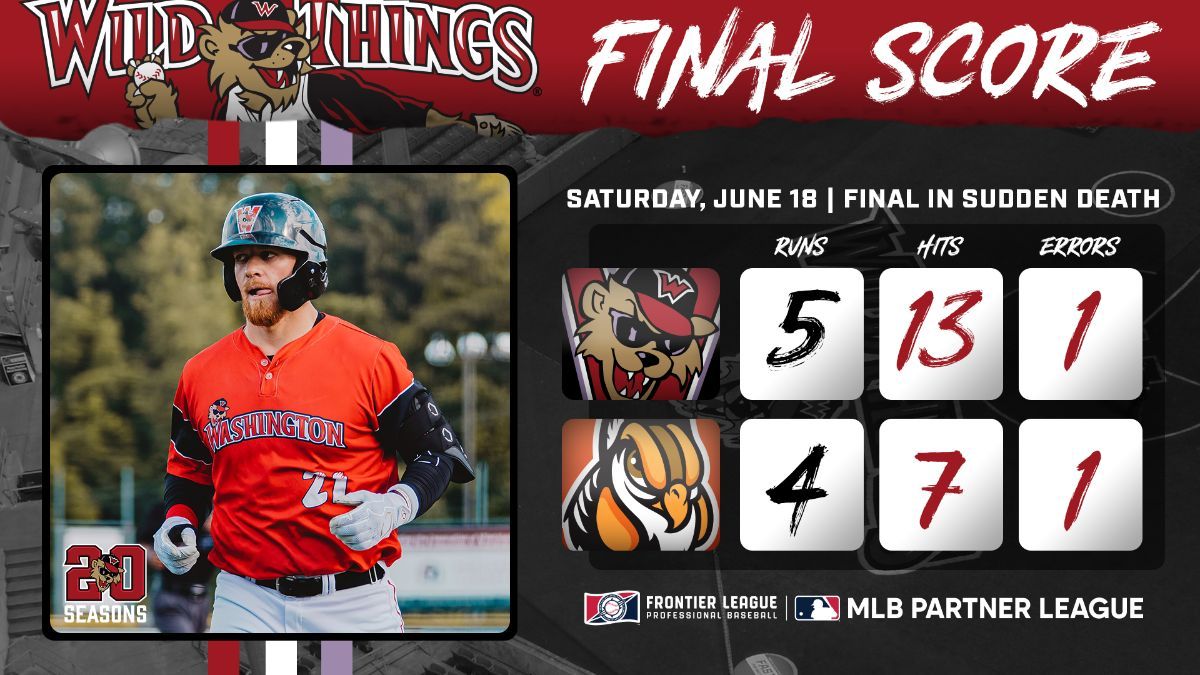 SCHAUMBURG, Il. (June 18) – Jared Mang's walk-off double in sudden death scoring pinch-runner Shemar Page lifted Washington to a hard-fought 5-4 victory in the middle game of the weekend series in Schaumburg. The win secured a series win, which is Washington's ninth-straight.
The Wild Things scored the first two runs of the game in the first inning. The first came in on a Scotty Dubrule book-rule double, which was the first of three hits for the second baseman on the night. Ramon Osuna singled home Dubrule and the Wild Things loaded the bases with two outs but didn't get more. Schaumburg's Cris Ruiz homered off Daren Osby in the bottom half to cut it to 2-1.
The scoring halted until the sixth when William Salas plated the tying run with a sac fly. Osby pitched five innings of one-run ball with a season-high seven strikeouts. The run came in off Kenny Pierson in the sixth.
Dan Kubiuk faced four batters and set all four down before Christian James pitched a scoreless eighth inning. That's when Washington re-grabbed the lead in the ninth on Jared Mang's fifth of the year and fourth as a Wild Thing. The homer made it 3-2 Washington, but Schaumburg scored in the bottom of the ninth to tie it on a safety squeeze.
With the international tiebreaker rule in effect in the 10th, both teams scored: Washington on an Andrew Czech RBI single and Schaumburg on an RBI double by Ruiz.
Schaumburg chose to pitch in the sudden-death frame and got two outs before Mang lined a ball to left-center for the walk-off hit scoring Page, who ran for Ian Walters in the inning.
The series will wrap up tomorrow with the finale at 1 p.m, CT at Wintrust Field.