Washington Gets Strong Pitching, Wins 2-1 on Error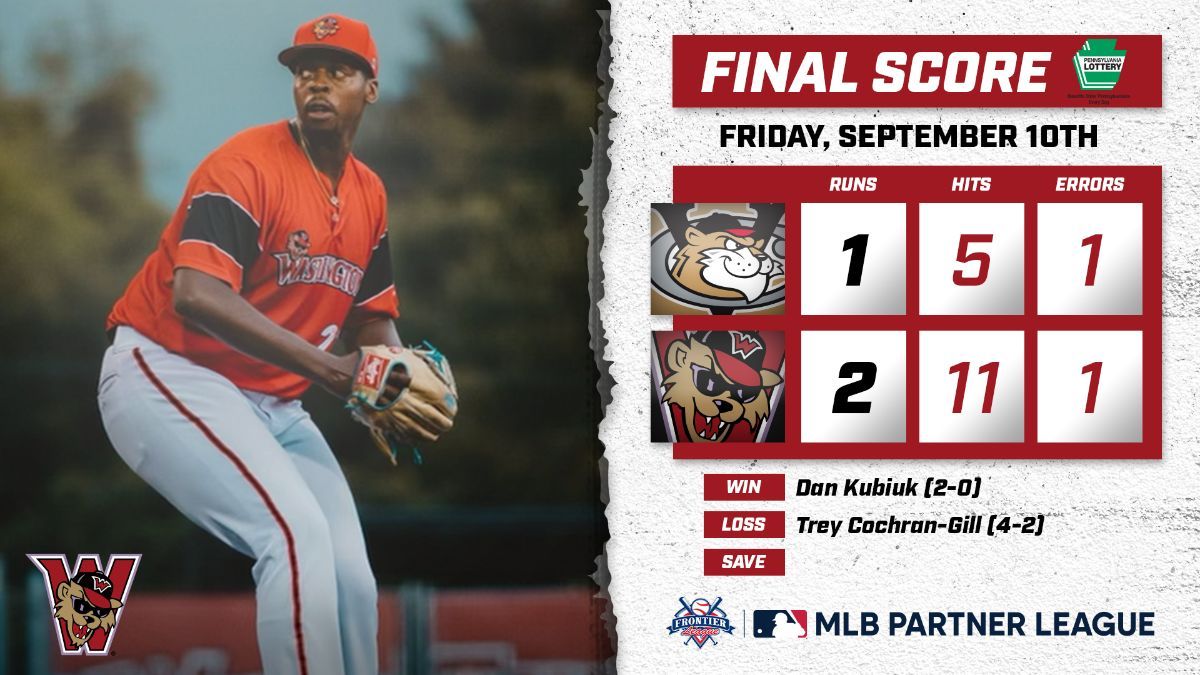 WASHINGTON, Pa. (September 10) - Behind a strong start from McKenzie Mills and not allowed an earned run Friday, the Wild Things took the series opener against the ValleyCats at Wild Things Park, winning on an error that allowed them to walk the game off on a sac bunt and throw that got away at third base, 2-1.
McKenzie Mills turned in six scoreless innings in his outing, giving the Wild Things a strong start on the mound. Mills allowed four hits and struck out six. He walked two and hit a batter on the way to his fourth win of the season. During the outing, Washington scored the first run of the game in the fourth despite having two good chances before that. Nick Ward lifted a sac fly to right that scored Cam Phelts, making it 1-0.
The game stayed that way through perfect innings from Kevin McNorton and Keven Pimentel in the 7th and 8th innings. An unearned run came in for the ValleyCats in the ninth inning on an error by Washington's Joe Campagna with Dan Kubiuk on the mound. Washington got its leadoff batter on with a single by Cody Young in the home half before Nick Ward was hit by a pitch. Tristan Peterson fought off an inside pitch to get a sacrifice down the third-base line. The ball was fielded and thrown to third, but got by the shortstop Nelson Molina covering the bag, allowing Young to come home with the winning run.
Washington's win pushed Tri-City's tragic number to two in the Atlantic Division. The series continues tomorrow at 7:05 p.m. Gates open at 6 p.m. and tickets are available for First Responder's Night at wildthingstickets.com.