Wild Things Take Middle Game With All Around Performance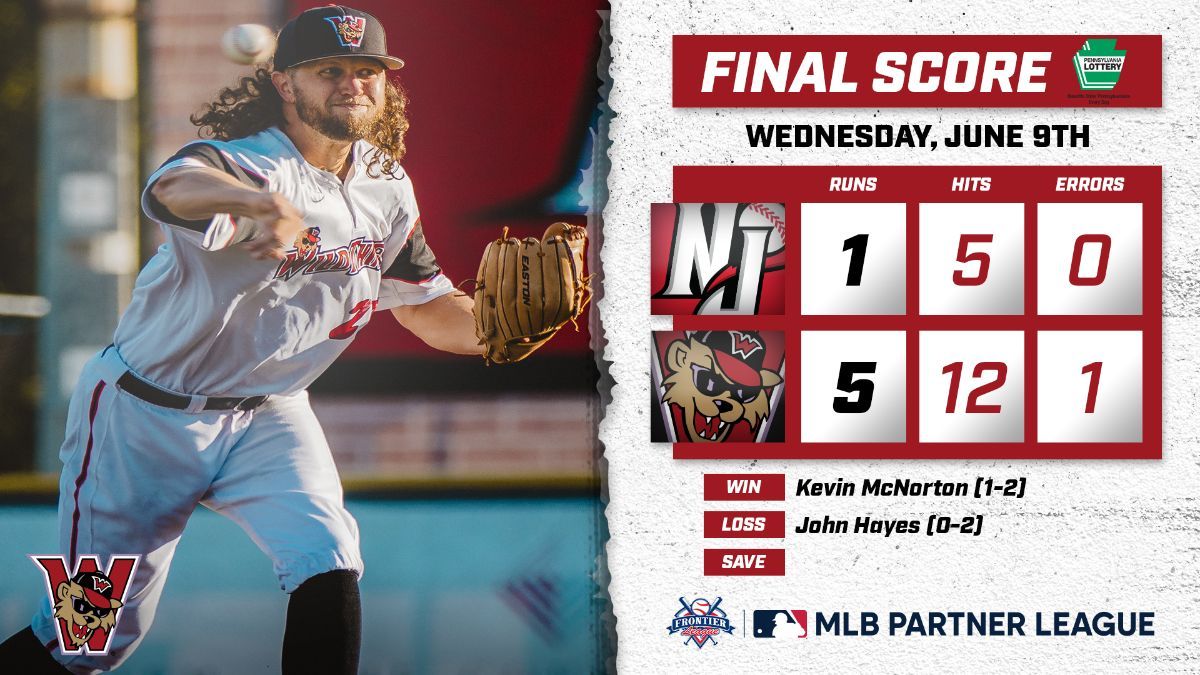 WASHINGTON, Pa (June 9) - The Washington Wild Things won 5-1 against the New Jersey Jackals in game two of the three-game series thanks to a strong offensive night and another great night on the mound for the pitching staff.
The first run of the game was scored by Derek Reddy on a double play against Jackals pitcher John Hayes.
In the second inning, Brian Sharp hit a double to centerfield to advance Wild Things players Bralin Jackson and John Sansone to score the next two runs of the game, which brought the score to 3-0.
Kevin McNorton pitched a strong first inning with three outs and only four pitches thrown. The score remained 3-0 until the seventh inning when McNorton gave up a home run to Alfredo Marte. McNorton picked up his first win of the year after seven innings of one-run ball.
The other two Wild Things pitchers, James Meeker and Sean Kealey, closed the game with no runs scored against them.
With the final score being 5-1, the Wild Things snagged a win to even the series. The third and final game against the New Jersey Jackals is tomorrow at 7:05 p.m. Tickets can be purchased at wildthingstickets.com.