One-Run Game Goes to Équipe Québec in Finale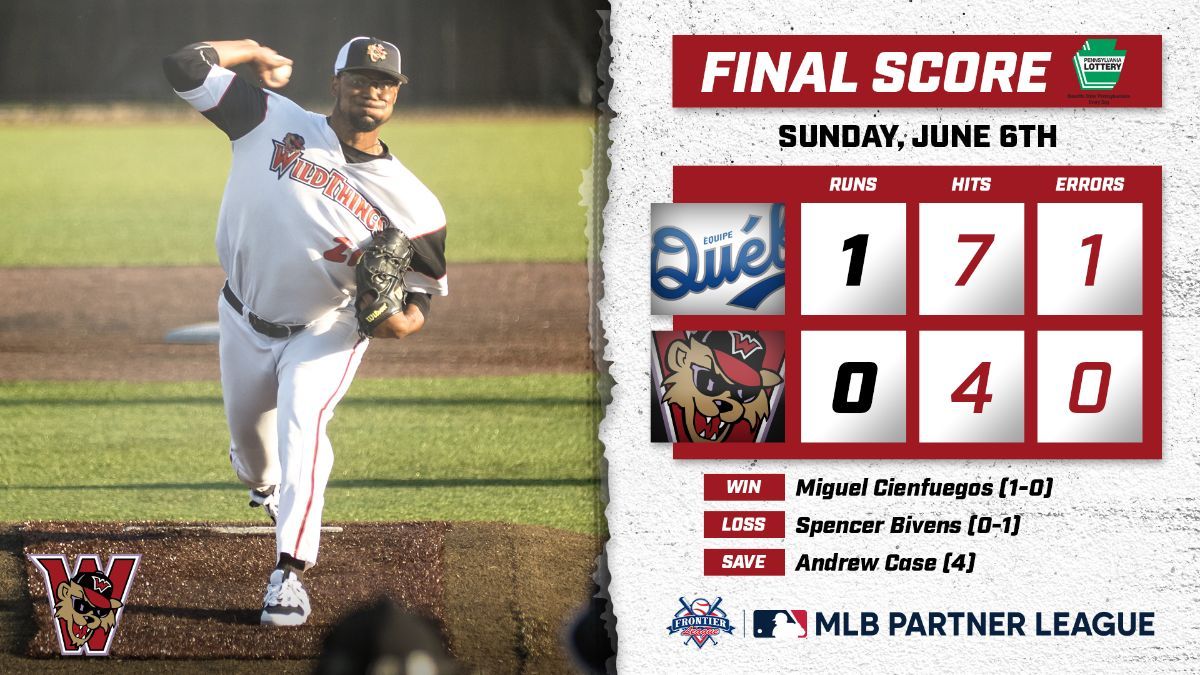 WASHINGTON, PA (June 6) – The Wild Things dropped a nail biter in the final game of the series against Équipe Québec at Wild Things Park Sunday, 1-0. The contest was a rubber game, which means Equipe Quebec has taken the series.
The majority of the game was scoreless until the seventh inning when Equipe Quebec's catcher Jorge Gutierrez stepped up to the plate. With a runner on third, Gutierrez singled allowing for the only run of the game to be scored.
Wild Things starting pitcher Michael Austin went six scoreless innings and got the no decision in the loss.
Washington has the day off Monday, but will return to action Tuesday night at 7:05 p.m. They will be facing the New Jersey Jackals. Gates open at 6 p.m. You can get tickets at wildthings.com.