Wild Things Drop Middle Game To Équipe Québec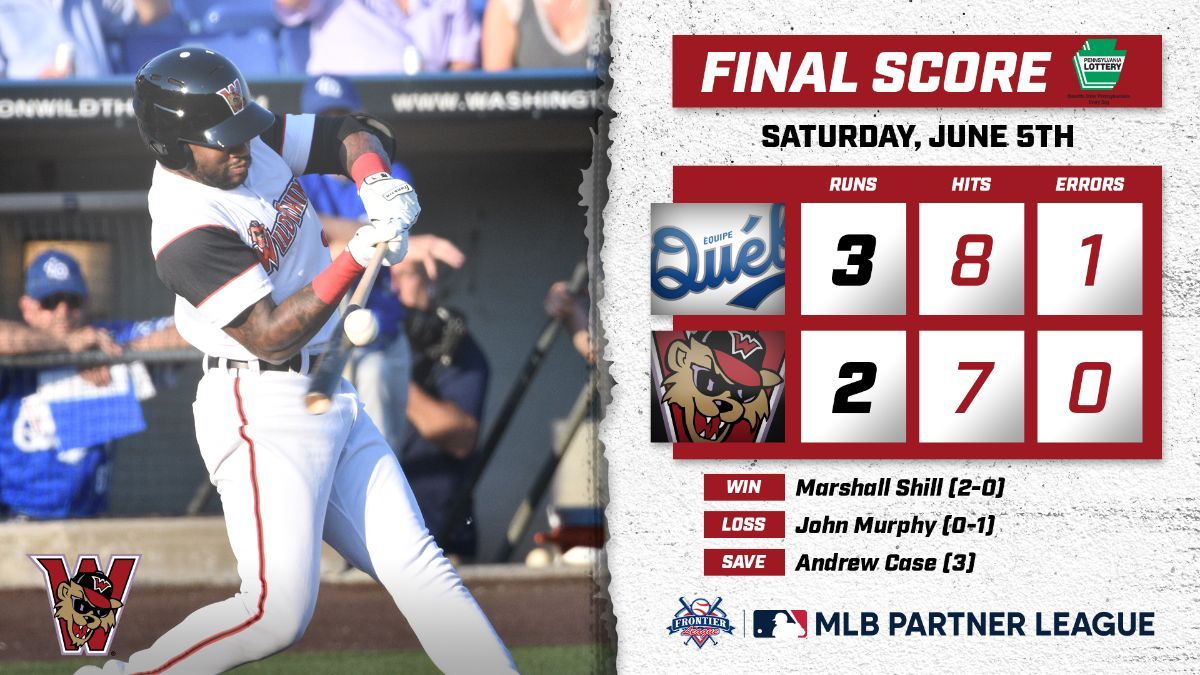 WASHINGTON, Pa. (June 5) - The Wild Things dropped the second game of the weekend series losing a close game to Équipe Québec in the ninth inning.
Bralin Jackson started the scoring off for the Wild Things with an RBI single in the third inning to left bringing in Nick Ward. The game went on to be scoreless until the fifth inning where the Wild Things had a runner on third. Grant Heyman stepped up to the plate and doubled to right scoring Brian Sharp giving the Wild Things 2-0 lead.
The game would eventually become tied in the seventh inning off an Équipe Québec single with the bases loaded to bring in two runs.
The tie would remain until the ninth inning when L.P. Pelletier stepped up to the plate with runners in scoring and would bring in a run with a groundout. This was the go-ahead run that ultimately put Québec on top.
Washington and Équipe Québec battle for the final time in the series tomorrow at 5:35 p.m. It's Sunday so that means it's a Kids Eat Free Sunday presented by PA Cyber at the ballpark. It is also Nickelodeon Night at the ballpark as well. Gates open at 4:30 p.m. You can get tickets at wildthingstickets.com.