Wild Things Take Home Opener After Great Start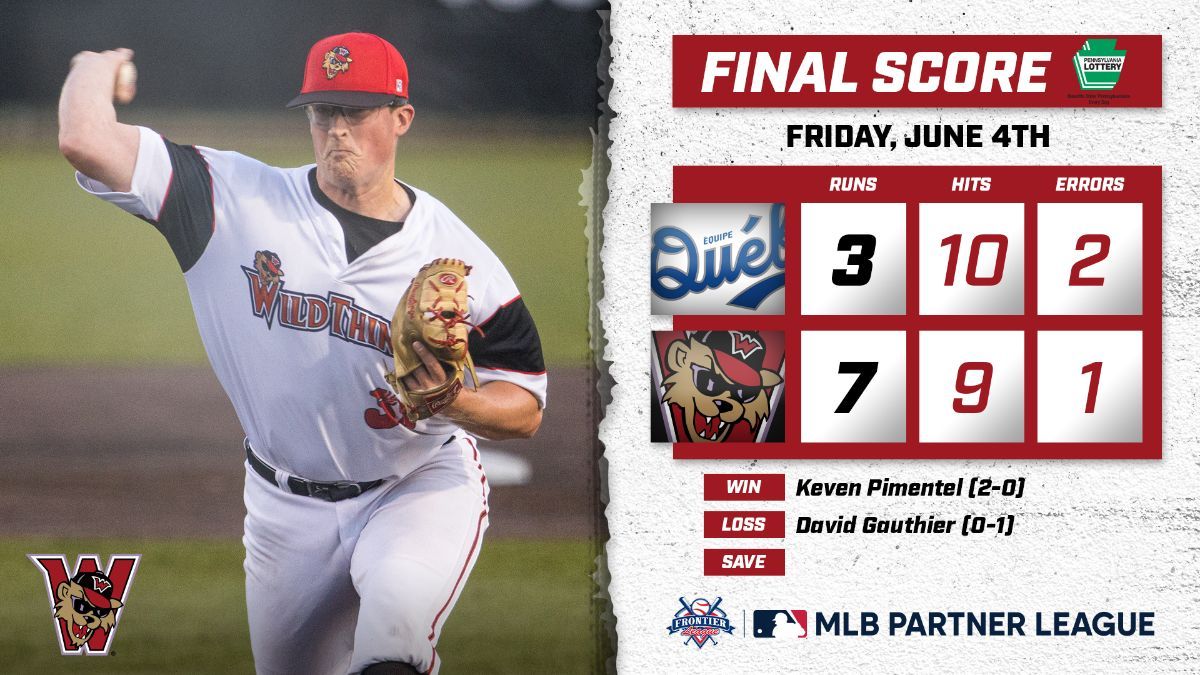 WASHINGTON, Pa. (June 4) - Washington plated three in the first inning and ended up pulling away and winning 7-3 in the 2021 home opener. Keven Pimentel picked up his second win of the season.
Grant Heyman started the scoring with an RBI single in the first and the next batter, Hector Roa, tripled home two more to give the Wild Things a 3-0 lead early. David Glaude hit a two-run homer for Équipe Québec in the third inning to pull the visitors within one. Washington would respond however with a run in the bottom of the third on Roa's second RBI hit of the night. The visitors scored again in the fifth against Pimentel before he got out of a jam and eventually earned the win.
The rest of the Washington runs came in a nail-in-the-coffin base hit by Joe Campagna on which three runs scored after an error. John Murphy, BJ Sabol, James Meeker and Zach Strecker combined to throw four scoreless to end the game.
Washington and Équipe Québec do battle again tomorrow at 7:05 p.m. The first 1,000 fans will receive an All Decade Team baseball card set upon entry and multiple members of that All-Decade team will be at the ballpark. Gates open at 6 p.m. and you can get tickets at wildthingstickets.com.