Jenco Shines at Plate in Saturday's Loss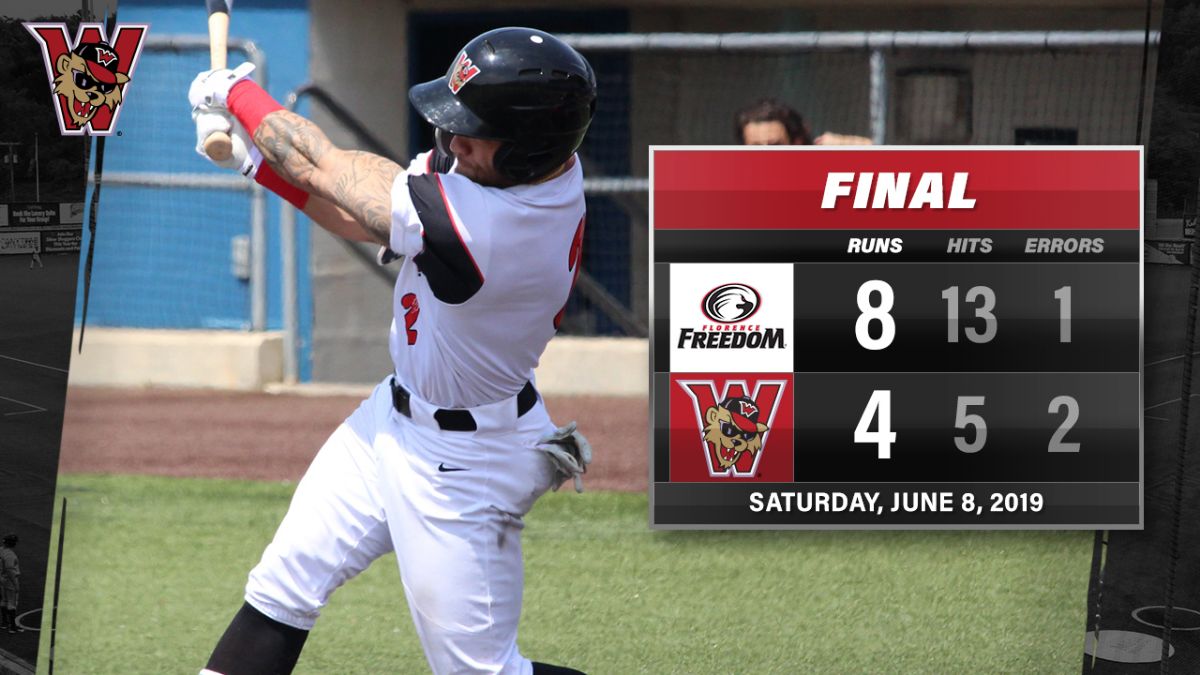 WASHINGTON, Pa. (June 8) - It was Florence scoring early and often in the middle game of the series that was the downfall of the Wild Things Saturday at Wild Things Park. The Wild Things dropped the contest 8-4. Saige Jenco had two hits and was on base four times he came to the plate in the loss.
Florence struck first, scoring two in the top of the first inning against Washington starter Michael Austin. The Wild Things would get one back in the home first when Shaine Hughes' fielder's choice plated Jenco, who had doubled in the frame to start it.
The Freedom added a run in the second and two in the fourth to lead 5-1 before Jenco's fifth homer of the year, a two-run shot, made it a two-run game. Florence scored three in the next half, however, with the help of two Wild Things' errors. Washington scored once in the sixth to close the scoring for the night.
Saige Jenco was 2-3 with the home run and double and scored twice. He was also walked and hit by a pitch in the plate appearance after launching the home run to right. Both teams were warned by home plate umpire Ron Whiting Sr. before the next inning.
Game three of the series and the final of the homestand is slated for tomorrow, Sunday, June 9 at Wild Things Park. First pitch against the Freedom will take place at 5:35 p.m.