Blake Adams Collects Two Hits in 9-0 Loss to River City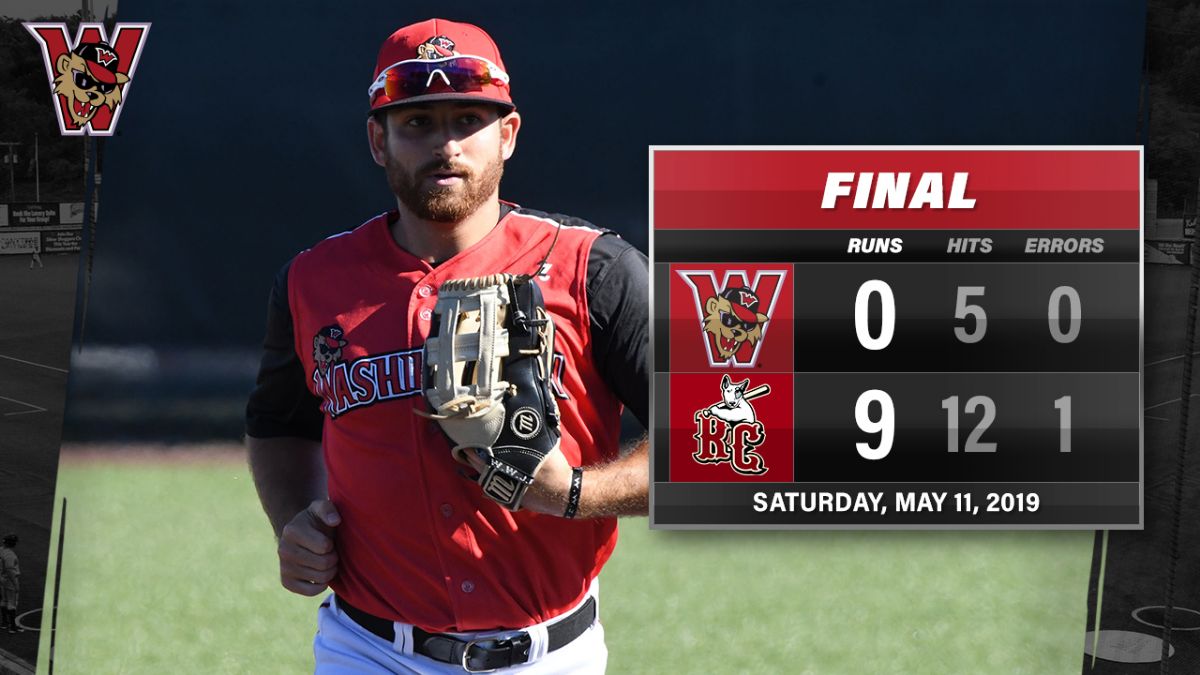 O'FALLON, Mo. (May 11) - For the third game in a row, the River City Rascals scored in the bottom of the first inning, and for the second time, plated four in the frame. This time, River City would add on throughout the game while the Wild Things' bats were silent in a 9-0 defeat in game three of the series Saturday night.
Starter Ty Mondile was tagged for four-first inning runs, two more in the second and three in the fifth as he fell to 0-1 on the young season. Joe Jones, the 11th Overall pick in this year's Frontier League Draft by the Wild Things, pitched 1.2 innings of relief and didn't give up a run, before Nick Durazo tossed two scoreless innings.
Four Wild Things managed to get hits, with Blake Adams collecting his first two as a Wild Things, including a late double, but Washington was unable to muster any counter attacks, and left nine on base.
The two teams will play the finale of the season-opening four-game series tomorrow night, with first pitch scheduled for 6:05 p.m. ET. Nick Wegmann will toe the rubber for the Wild Things against River City's Dalton Roach.